Ever since the 3D printer came out, people have been pushing its limits. In fact, just around two years ago, the first apartment that was made by a 3D printer was constructed in China. Of course, innovation never stopped pushing the capabilities of a 3D printer in building homes. These days, it seems that the race is to create a 3D printed house even faster.
Recently, the record was broken and we now have a 3D printed house that was constructed in just 24 hours!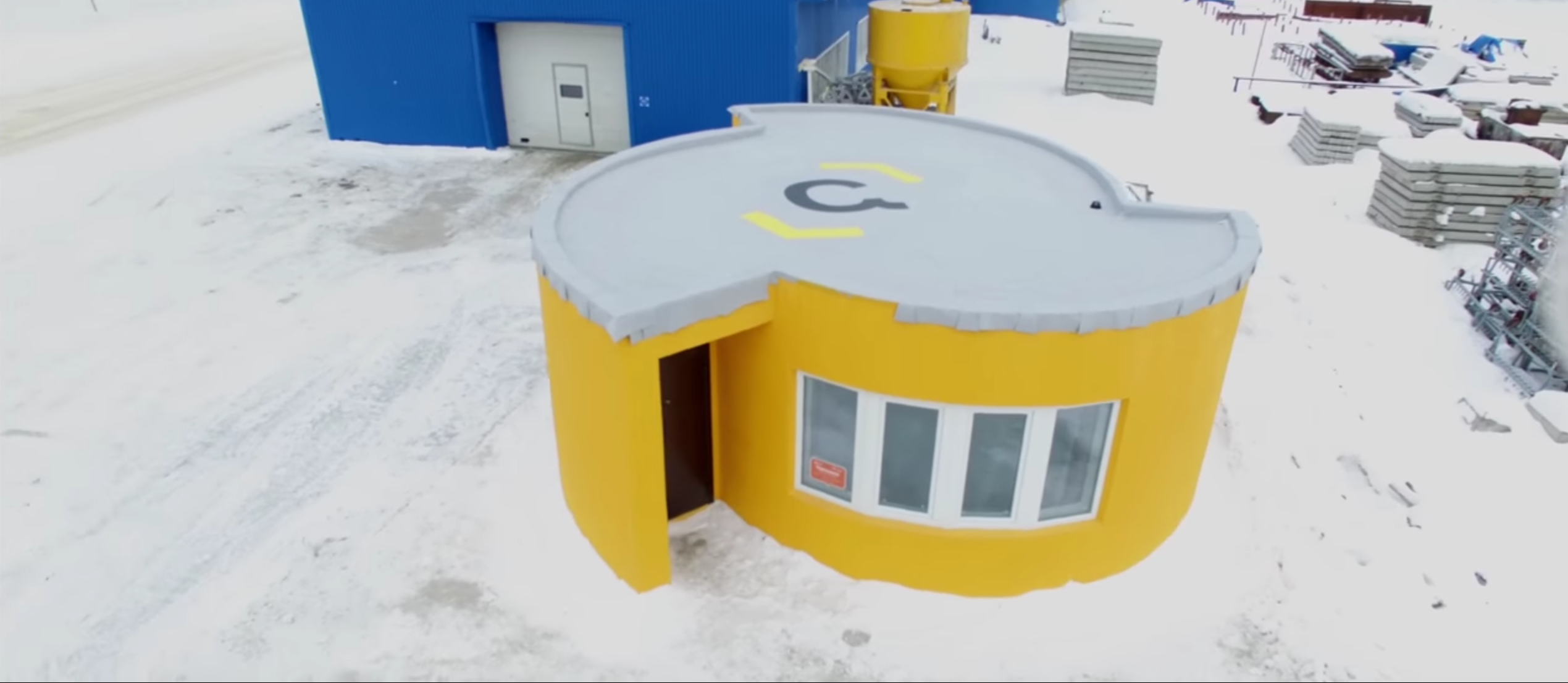 According to Curbed, the new record holder house sits in Russia, and it's a single-story that has about 400 sq ft space. The total cost is around $10,000. Curbed also reported that the house was completed onsite. The architects and engineers used the ultra-powerful 3D printer from Apis Cor, the first company that specializes in building 3D printers for home constructions.
The construction of the home took place in the test site facility of Apis Cor, which is in the south of Moscow. According to the company, the insulation, partitions, self-bearing walls, and building walls were all made by the 3D printer in less than a day. That's a really impressive feat as most commercial 3D printers will take around the same time to replicate a head at a size of a LEGO piece. But of course, most commercial 3D printers are not really designed to print building walls at blinding speed.
The extreme output capabilities of Apis Cor's 3D printer heavily rely on its heavy-duty equipment. In fact, the printer closely resembles a construction crane rather than a commercial 3D printer. The massive 3D printer is also mobile and portable, which means it can forego the time-consuming part of transporting and assembling materials.
What's even more surprising is that when you look at the house, you would never guess that it was made via 3D printing and in a timeframe of a single day. The house features a circular design and the exterior comes with a plastered finish.
Samsung came in and helped in providing the house's high-tech appliances like the TV and refrigerator, which were designed to have the same curvature of the walls. As a result, space-saving is maximized without sacrificing its modern aesthetic appeal.

This amazing 3D printer can only "print" houses at certain temperatures, though. Also, the system uses concrete, so it's not plastic-based like the ones we commonly see on 3D printers. According to the company, with a special mix of concrete, 3D printing a house can be done whether it's summer or winter. At this moment, Apis Cor is based in Russia and is still in the process of expanding internationally.