Air travel is one of the most popular forms of transport. There are millions of people who travel by plane every year. But when is the best time to travel? CheapAir.com has analyzed over 917 million airfares in at least 8,000 markets and here's what they found.
The Best Time to Buy an Airline Ticket
According to the CheapAir.com analysis, buying tickets in advance offers more benefits than the last minute rush. In the continental US, booking your ticket at least 70 days before the flight is highly recommended. In terms of seasons, the CheapAir.com analysis recommends bookings at least 62 days before the flight in winter, 69 days in advance in fall, 90 days in advance in spring, and 47 days in advance in summer.
Early Bird: 6-11 Months in Advance
Contrary to popular belief, booking early doesn't automatically lead to fare savings. The advantage you have with early booking is the convenience of picking flights from a wide variety of options. If you don't mind paying a little bit extra, booking your flight 6 to 11 months in advance is recommended.
Prime Booking Window: 3 Weeks-4 Months in Advance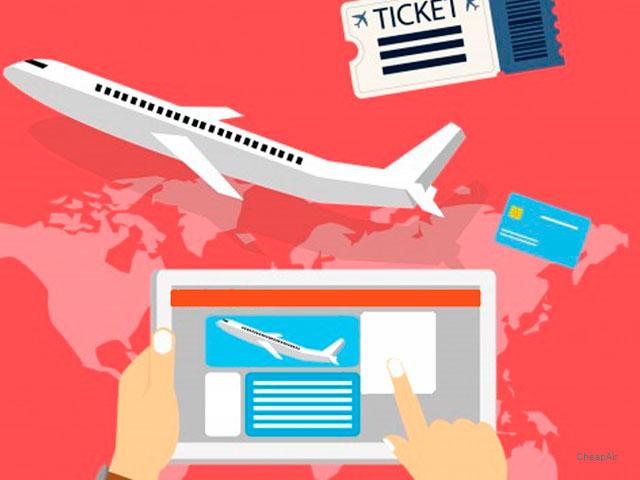 The prime booking window is the perfect time to buy your tickets. This way you will get the best ticket prices and many options to choose from. Usually, the prime booking window is from 3 weeks to 4 months before the flight date. It's very easy to get a bargain during this period.
Push Your Luck: 2-3 Weeks in Advance
In case you've missed out on the prime booking window, there's no need to worry. There's still some time left to push your luck and see if you can land the best fares. This will be between two to three weeks before the flight date. However, your options might be very limited during this time. Your preferred seat may not be available.
Playing with Fire: 1-2 Weeks in Advance
Missing out on the prime booking period is not good but waiting for far too long after that can be very problematic. You will literally be playing with fire. If you are planning to book flights 1 to 2 weeks in advance, you might run into a number of issues. Although ticket prices will still be cheaper compared to the last minute booking, they will be significantly higher compared to the prime booking period. Your options will also be very limited. You might just have to take the first seat you find.
Hail Mary: 0-6 Days in Advance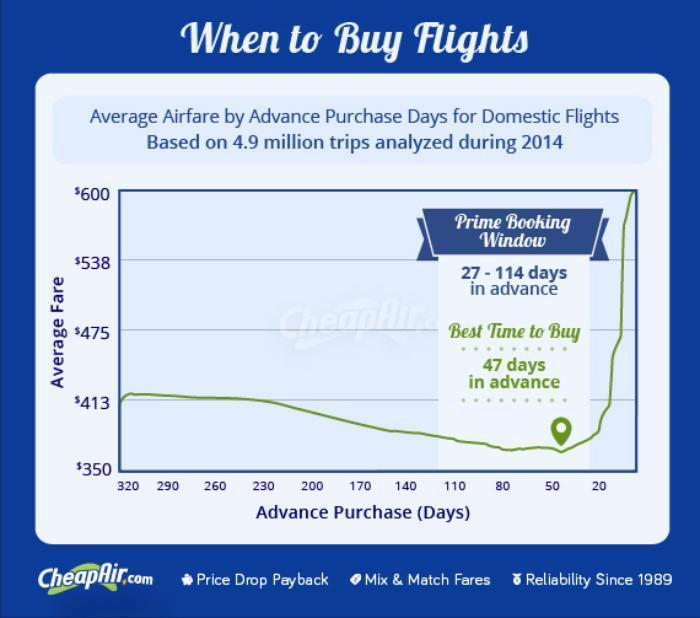 If you wait this long to book your ticket, all we can do is wish you luck in finding a seat. Secondly, even if you are able to find a ticket, it's very likely you will pay $208 more compared to the prime booking window. However, if you are flexible on the destination, flight time, and the number of connections, you could get a few lucky breaks. But it's often very difficult. 
This is basically a simple breakdown of flight booking trends and fare information for various times before the flight. Pick your dates wisely and take advantage of the prime booking window.