By December 2016, award winning London SEO and content company Verve Search spotted 242 startups that were worth $1 Billion or more.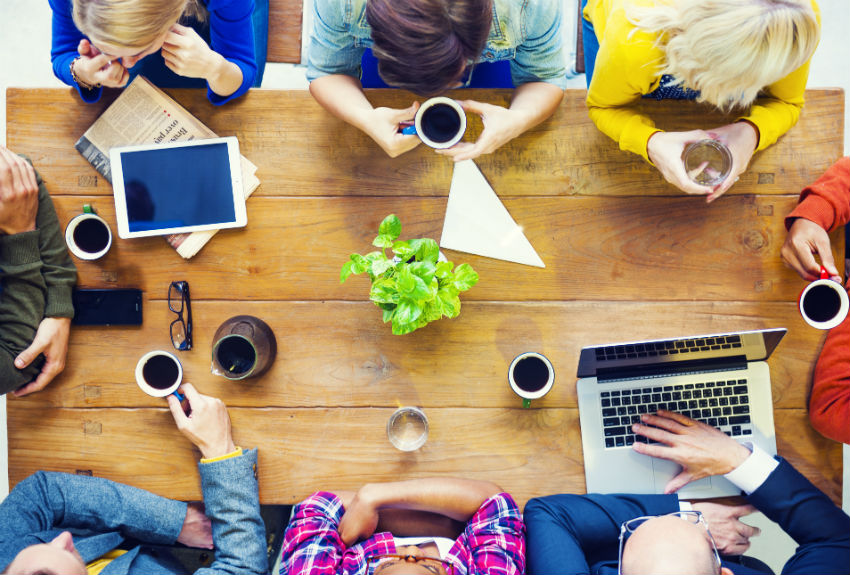 The billion dollar startup is a rare thing, and this is why these companies came to be designated as unicorns.
But if these companies are so exceptional to the point of being dubbed the legendary creature, what do they have in common?
Founders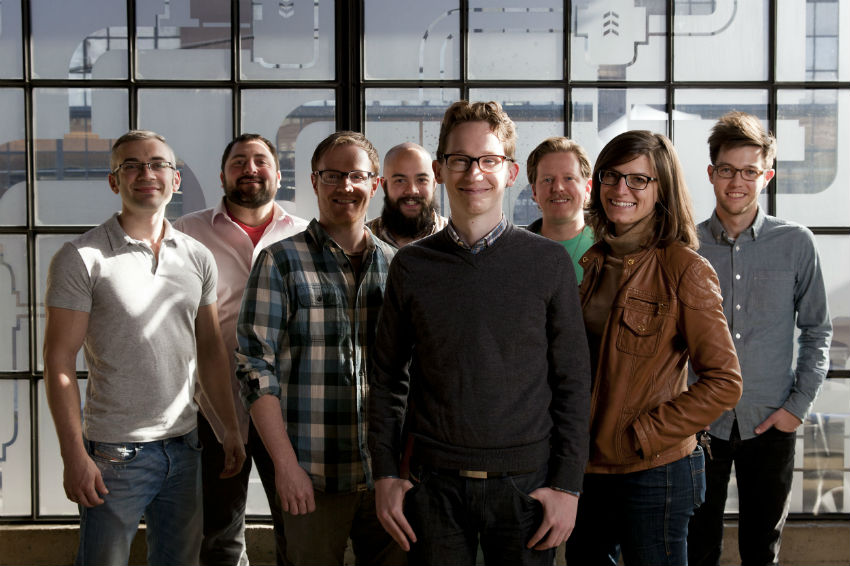 So we have heard over and over that some of the biggest business founders never finished college. That may be true when it comes to Steve Jobs, Mark Zuckerberg, and Bill Gates. However, most startup entrepreneurs who hit $1 billion did graduate.
It should come as no surprise that Stanford tops the list of colleges that have produced the most billion dollar startup founders. With 51 graduates the university is located in the Silicon Valley, a place that seems to be synonymous with startup companies. It is followed by Harvard with 37 moguls. Here's the list: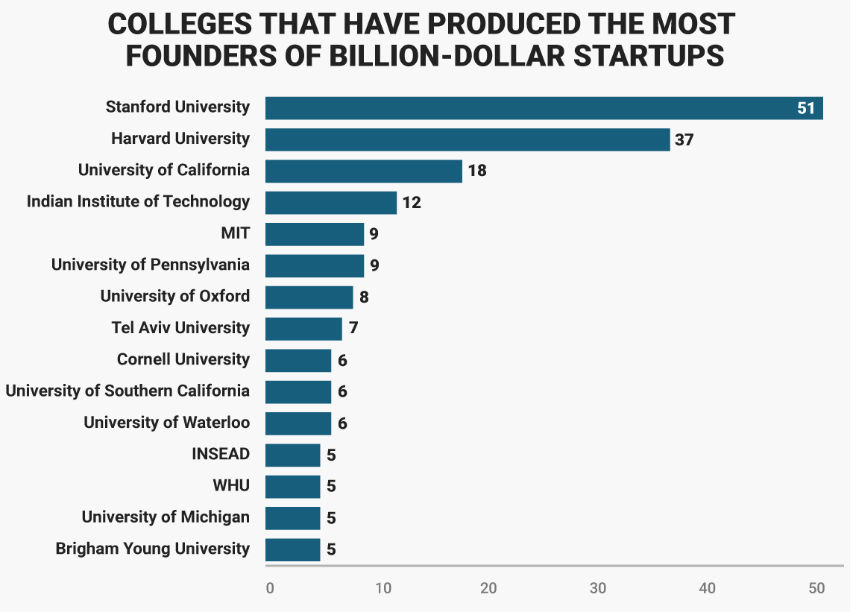 67% of the companies have multiple founders while 33% were founded by a single whiz kid. For 60% of the founders, the startup was their first attempt.
Geography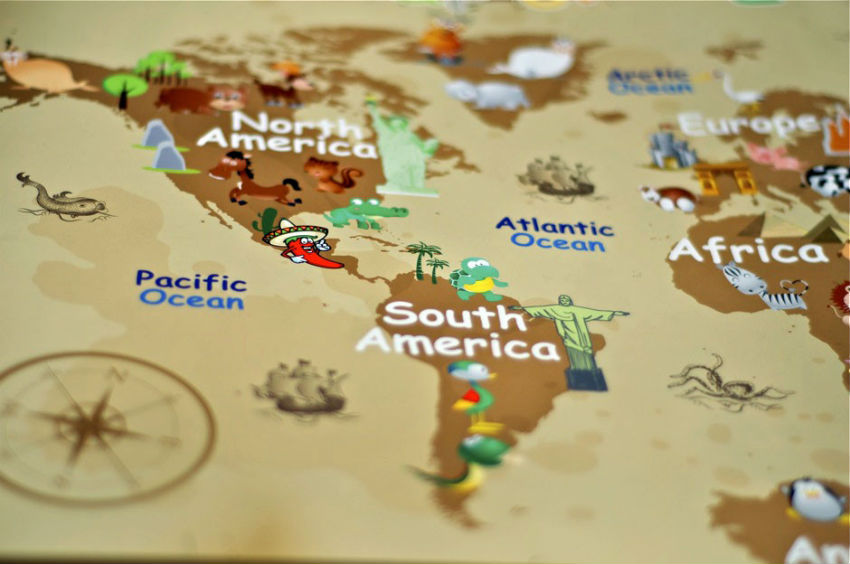 The United States has 144 unicorns followed by China with 47 and India with 10. There are 9 unicorns in the UK, 6 in Germany, 3 in Canada, 2 in Sweden, 2 in South Korea. Brazil, Australia, France, Czech Republic, Indonesia and Nigeria all have 1 each.
Within the United States California leads with 95, followed by New York (19), and Massachussetts (6). Illinois and Utah have 4.
Unicorns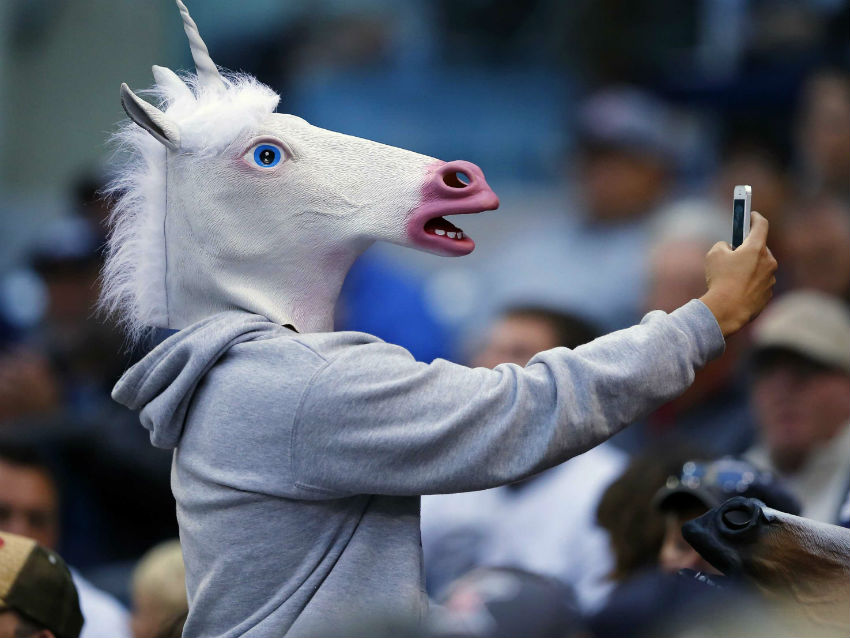 In terms of sectors, Internet leads followed by Software and E-Commerce. Financial Services, Healthcare and Entertainment also play an important role.
The average time for a company to become a startup to hit $1Billion was 8.3 years. 35 companies hit it within four years, three companies (Hulu, Pivotal and UCAR) hit it in less than one year.
In 2015, 86 companies became billionaires. One year later this number more than doubled. Back in 2005 only 2 companies had hit the billion dollar milestone.
Most unicorns (150) are valued between $1 billion and $2 billion. However, 16 are valued over $10 billion, these are called decacorns.
Here's the list of who they are
Some facts can be even a little disturbing like the fact that 94% of the founders are men and only 6% are women. It's important to emphasize that most facts aren't and shouldn't be an element of decision for venture capitalists.
Venture capitalists understand that the entrepreneur's skills are more important than their brand of education, furthermore whether they are men or women. They know that good teams come from anywhere and the ideas and the ability of executing them are what make a real difference.
Did you find this article interesting? What are your comments? Share them with us through our Facebook page or in the comments field below!