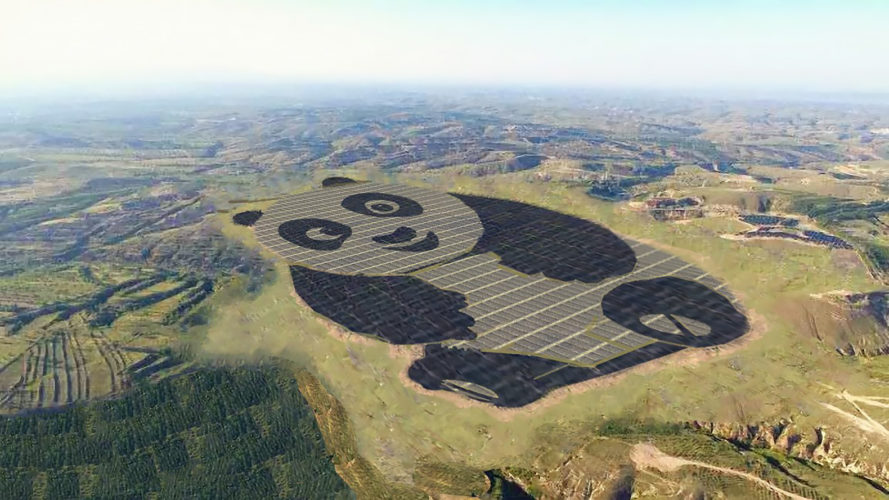 Many solar farms are designed differently, with panels arranged in grids and rows. However, China has overcome itself by building a 250-acre solar farm that resembles the shape of a giant Panda! The whole thing is actually pretty basic, but for the solar farm located in the city of Datong in China, it seems they wanted something incredibly creative. The farm will be operated by the China Merchants New Energy Group, a clean energy development company in the country. The project's phase 1 was finished on June 30 and is able to produce a total of 50 MW.
The project has also started delivering power to homes in Northwestern China. And, in addition, the company is already planning to develop another farm that will resemble the same Giant Panda shape. The solar farms that are being called the "Panda Power Plant" will add to the grid over 3.2 billion kilowatt-hours of solar power in the next two and a half decades China Merchants said once the farms are operating fully, they'll be able to eliminate about 1 million tons of coal that would have been using instead of producing the energy. This would reduce the carbon emissions by a figure of 2.74 million tons as well.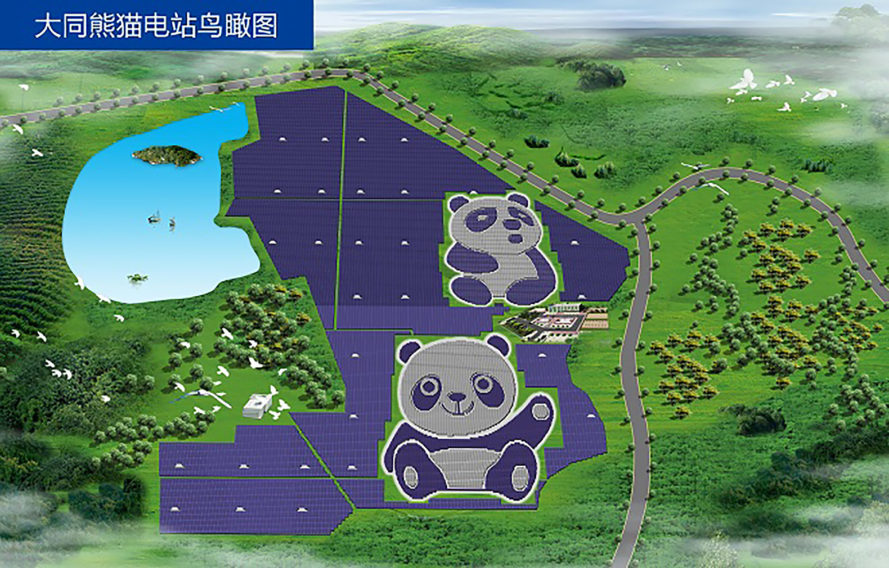 The China Merchants New Energy Group has revealed they worked alongside the UNDP to make the Giant Panda solar farm idea a reality. The company is also hoping that this won't be the last giant panda solar station. China and the US are two of the biggest polluters in the world, and China's carbon footprint has only increased during its economic boom over the last couple of years. As part of its attempt play its role in reducing global warming, the Asian economic giant has stepped up efforts to develop clean energy!
Even though the Giant Panda solar farm is a creative way to raise awareness on environmental responsibility, there's still more ways the country is focusing on cleaner forms of energy. China Merchants has clearly said the farm won't be the last, and more giant pandas are still to come. Global warming is happening, and many countries around the world are committing to stopping it! The exploring of new, clean energy sources to help reduce emissions is on the go.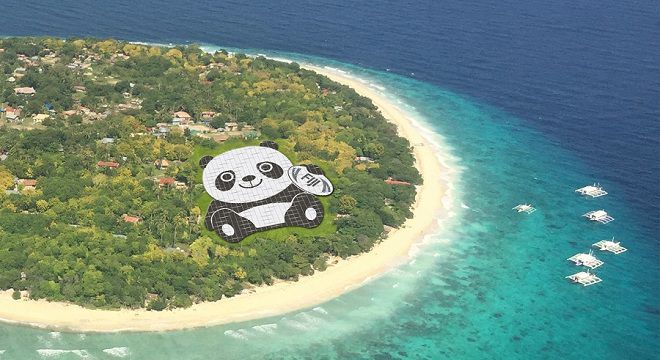 While fossil fuels are largely blamed as a trigger cause of global warming, solar power is a clean source of energy that's been able to meet the global energy demand. Many countries are already investing in the development of high capacity solar energy farms and stations, but China is truly on the lead! The Giant Panda solar farm in Datong is a clear indication the Asian country is ready to spearhead the world towards cleaner, more reliable solar energy production in the future.