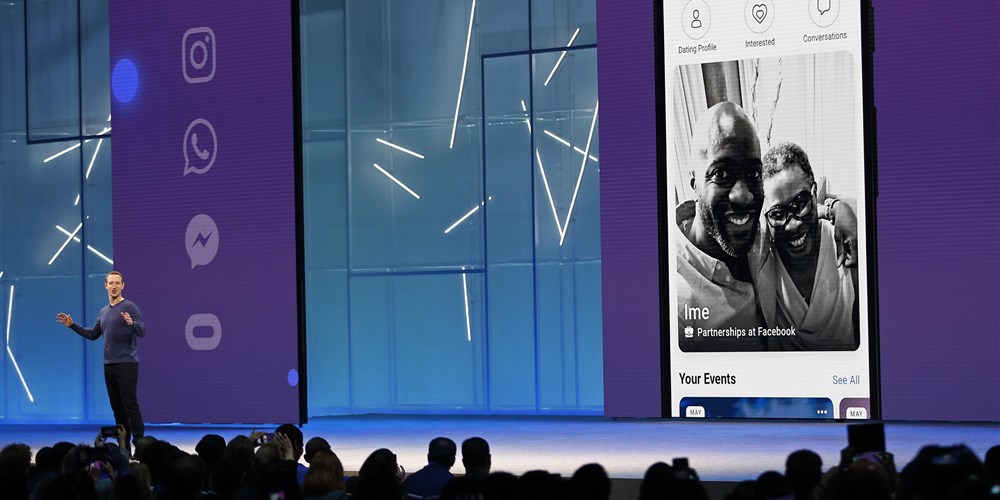 Facebook says that it will introduce a new dating feature on its platform. The embattled social media giant has been the center of attention for the last few weeks after a series of data breaches. But it seems the company has ridden this wave quite well and it's now looking at the future. Facebook's CEO Mark Zuckerberg confirmed yesterday that the new dating feature will be available very soon on the platform.
However, Zuckerberg unveiled something important. The new feature won't be just for hookups. The dating feature will give people the opportunity to build "long-term relationships." This news came during the annual F8 developer conference. The Zuckerberg was also quick to sell the privacy angle saying that privacy and security are a priority for the company.
Facebook is already dealing with a delicate PR nightmare at the moment. The company has been accused of doing very little to prevent Cambridge Analytica from harvesting user data and using it inappropriately. Lately, the social media company has rolled out a series of measures designed to enhance and protect user data. Even as the company launches the new dating feature, many of the users still need reassurance that their data and privacy will be safe.
It wasn't a surprise that Zuckerberg took the opportunity during the developer conference to talk about the privacy and security of the new dating feature. According to Zuckerberg, your friends won't be able to see your dating profile. The same approach is used by Tinder, one of the most popular dating apps in the world at the moment.
Facebook's chief product officer Chris Cox also took the stage during the event to explain how the new dating feature will work. First, the feature will be integrated into standard features on Facebook's platform such as events and groups. For example, if someone has signed up to attend an upcoming event on Facebook, they will have the chance to unlock their dating profile so that other people who are attending the same event are able to see it. Cox said that this is, in fact, a practical application because normally this is exactly how people date. They meet at an event and other social gatherings.
Although many people in the tech world welcomed the new feature, some are skeptical. After all, Facebook is already embroiled in a data scandal. This is not the right time to launch such a feature that would normally require a lot of discretion and privacy.
One tweet in particular from Christopher Wylie, the whistleblower who unveiled the Cambridge Analytica scandal, was quite sarcastic in its reaction to the news. According to Wylie, Facebook could, in fact, marry you to the "Russian spambot of your dreams." Besides, there are many very popular dating apps with a huge user base, and Facebook will need to compete with them for market share. This won't be easy.