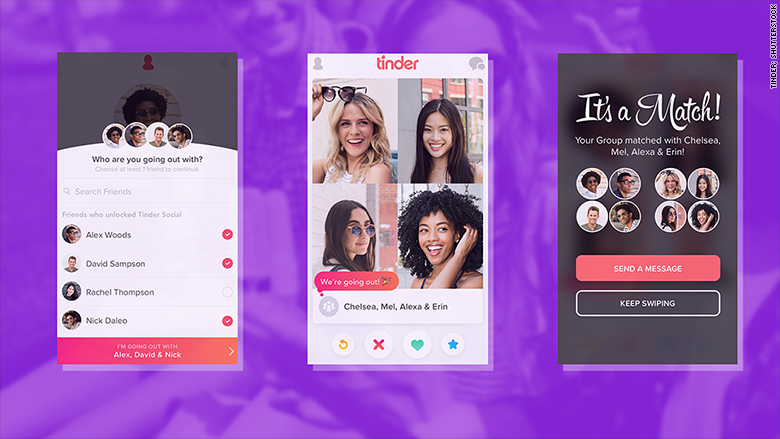 Facebook took everyone by surprise when its CEO Mark Zuckerberg announced during the annual developer conference that the company will be getting into dating market. However, Match Group, the company that owns dating app Tinder, doesn't seem concerned about these latest developments. The company reported strong first-quarter results on Tuesday. This was the perfect indication that Match Group and its dating app Tinder remain the most dominant players in the dating market at the moment.
However, despite this, there's still a lot of concern about the possible entrance of Facebook into the dating market. Even though the first-quarter numbers were highly welcomed by Match Group, there's still a measure of uncertainty. After all, the company's stocks didn't react well to the news that Facebook will be entering the dating market. As soon as the announcement was made, Match Group's stocks tumbled by nearly 20%.
The company has, however, maintained that it's not worried by the potential competition from Facebook. Match Group assured its investors that it was confident that Facebook will not cut into its market base. The company's CEO Mindy Ginsberg was quick to note that dating is not a one-size-fits-all market. There are a lot of preferences from users, and how dating apps meet these preferences will determine how successful they will be.
Match Group thinks that it has done a better job of offering a more customized option for singles looking to find love online. Ginsberg added that people use three dating apps on average at one given time. This simply indicates that there's always a continued attempt by users to leverage on different dating platforms to find what they are looking for.
In addition to this, Facebook has been involved in a huge privacy and data scandal over the last few months. This could present a massive challenge for the company in its efforts to attract users. The Match Group CEO said in a conference call with investors that the data scandal could prove decisive in torpedoing the dating service from Facebook. After all, dating is all about trust and confidentiality. People who use these apps would feel much better if the platform they are using could guarantee the safety of their data.
Tinder, one of the most successful apps from Match Group, introduced a new SMS sign up feature last year. The aim was to allow users to opt out from signing up with their Facebook account. Within two months, the total number of users signing up via Facebook dropped from 100% to 25%. Users simply didn't want to mix dating with their social network. This is yet another challenge that Facebook will need to overcome with its dating service. The only thing that Match Group is hoping right now is that Facebook could, in fact, help bring more people into online dating. This would definitely be a good thing for the industry but nonetheless, the company doesn't see how Facebook will eat into its market share.