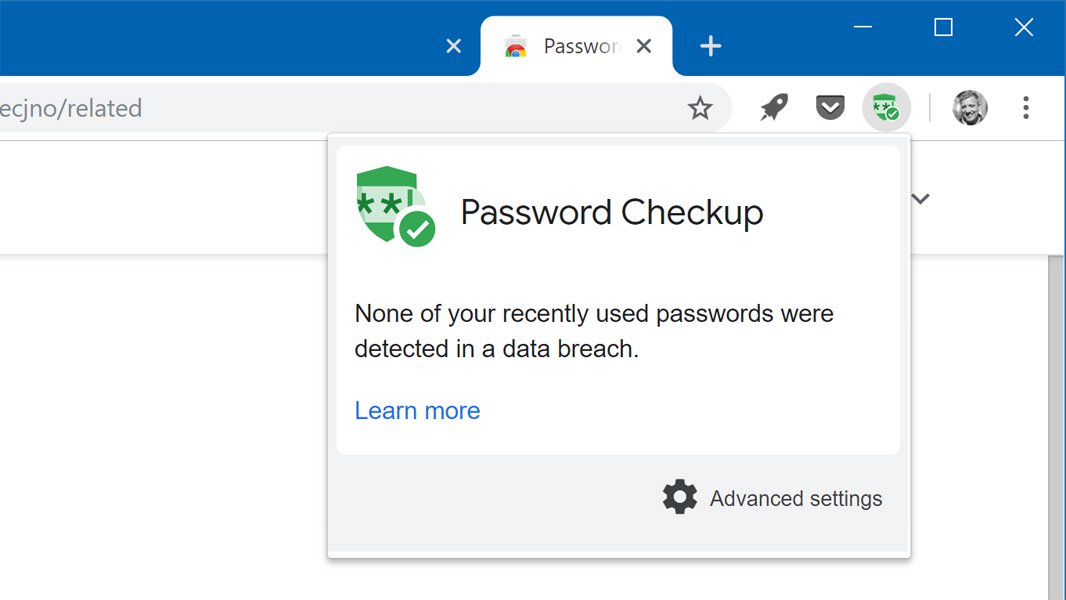 It's widely known now that hackers have become much smarter over the last few years. As a result, it's possible that they may have your passwords. Google is, however, trying to save you from a possible breach using a brand new tool that notifies you if your login information is exposed. The tool is called "Password Checkup." People who use Google Chrome can download and install it as an extension to their browser. The extension will basically monitor your logins on various websites. If the tool detects an attempted log-in with a compromised password, it will send a warning that prompts you to change your log-in details. The new tool uses a regularly updated database of login credentials to cross-reference and monitor your passwords. Some of these credentials have been collected from password dumps.
Traditionally, hackers who gain access to log-in credentials at a large scale post them online. This is what happened when they hacked into Yahoo and LinkedIn. Most people use the same password across sites and if one password is exposed, the risk is compounded. For example, if a hacker has access to your Google login details, they will feel confident they can use the same credentials to login into other websites. The new tool tracks this kind of activity and lets you know if an attempt is made.
At the moment the extension is only available on Google Chrome. The search engine giant also notes that the log-in credentials will be encrypted. This means that even as the tool monitors log-in activity, it won't be able to read the usernames or passwords. The tool will, however, not be able to automatically reset the password. Google is already able to do this with other Google apps when it determines that log-in details have been exposed. It's also not the first password monitoring tool in the market. Although it's the first time such a feature is coming to Chrome, there are other services similar to it that have been available for quite some time now. Password management tools like 1Password and Dashlane can also monitor logins and notify people if and when their credentials are compromised.
It's not clear how different the new tool by Google will be from these ones. However, we will know more about it over the coming few months. The tool could also raise a number of privacy issues. There are some people who may not feel safe having third-party software monitoring the websites they log into. We still don't know if Google will track this data but this is something that needs to be cleared up.
Hacking is not uncommon these days. Hackers have repeatedly targeted major tech companies and stolen a lot of private information all of which is dumped online for everybody to see. The new tool could be useful in preventing breaches in the future. However, there's still one big concern. There has always been a feeling that tech companies haven't done enough to protect themselves against hacking and the loss of user data. Google+, the company's social media platform, shut down this year after user data was compromised. Facebook and other major tech companies have also been targeted.