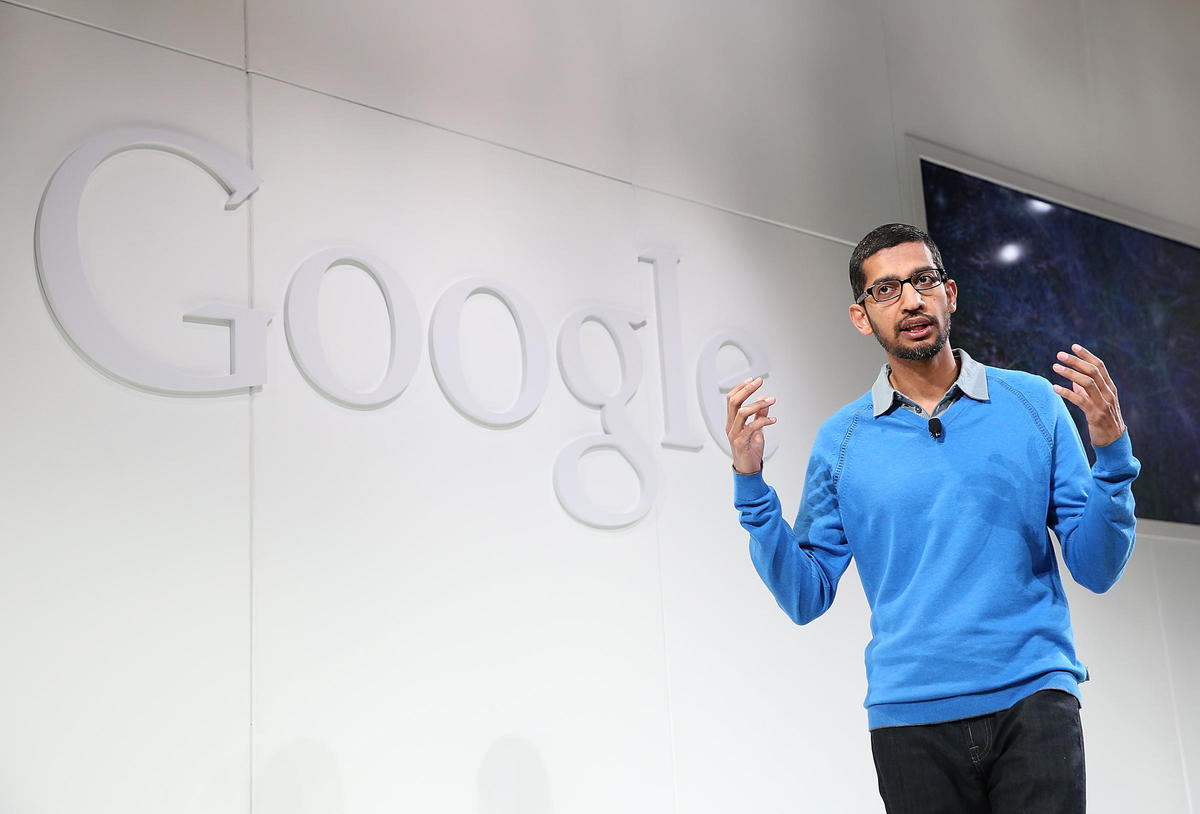 Google has joined the race to become one of the few companies ever to hit $1 trillion in value. The tech giant is already valued at $800 billion. Although this is a little bit less compared to Apple, many analysts believe that the search engine giant should be a considered a serious candidate to hit the trillion dollar mark in the near future. Alphabet, the parent company that owns Google, did very well in the second quarter, outperforming expectations from analysts.
The company managed to bring in little over $32 billion in the second quarter which represented a 26% increase year on year. This was also a faster growth rate compared to the same time last year. The numbers show that Alphabet is increasing its revenue from its advertising business even as cost-per-click continues to decline. As soon as the second quarter performance report was released, Alphabet shares jumped 5%. This took Google's valuation almost neck and neck with Amazon but still behind Apple.
Nonetheless, although Apple was one of the first contenders to be a trillion dollar company, it's not long ago when the smartphone maker reached $900 billion in valuation. Google is still $200 Billion shy from this unprecedented target but as long as its ad business continues to grow steadily, there's every possibility of hitting the trillion dollar mark soon enough.
This recent jump in stock value comes as the search engine giant faces a massive EU fine as a result of its ad practices in the region on mobile phones. Google is has to pay over $5 billion as part of the fine although the company is in the process of appealing this decision. However, it does seem like this is just water under the bridge, at least according to Wall Street.
In addition to the ad revenue, Google has also been stepping up its presence on a number of key areas including cloud computing. Recent data shows that revenue from Google cloud services has hit $4.43 billion. Diversifying its business away from ads could be Google's future path towards sustainable growth and the numbers are looking quite impressive. The data released by the company showed that while year on year growth for Google's ad business was 27%, other non-ad sectors saw a jump of 37% during the same period.
This is also a trend that we have seen with Amazon over the last few years. While its core business has still maintained steady growth, other auxiliary sectors designed to diversify revenues have also seen a fast expansion. However, revenue generated from diversified services is still way lower compared to the amount Google rakes in on ads. But even then, reporting growth in all these areas could provide enough upside for the search engine giant to hit the trillion dollar valuation.
The most important thing for Google right now is to convince investors on two things. First, the company must show that the future of its ad business remains bright with a steady growth each year. In addition to this, the company must also demonstrate that it's increasingly becoming dominant in other sectors beyond advertising. This will be crucial in its push to the trillion dollar mark.