Today Google has released a Doodle to celebrate and mark this year's International Women's Day. It features 13 inspiring women, pioneers from the last century, that changed history and made a difference in the world, making way for others to follow in their footsteps.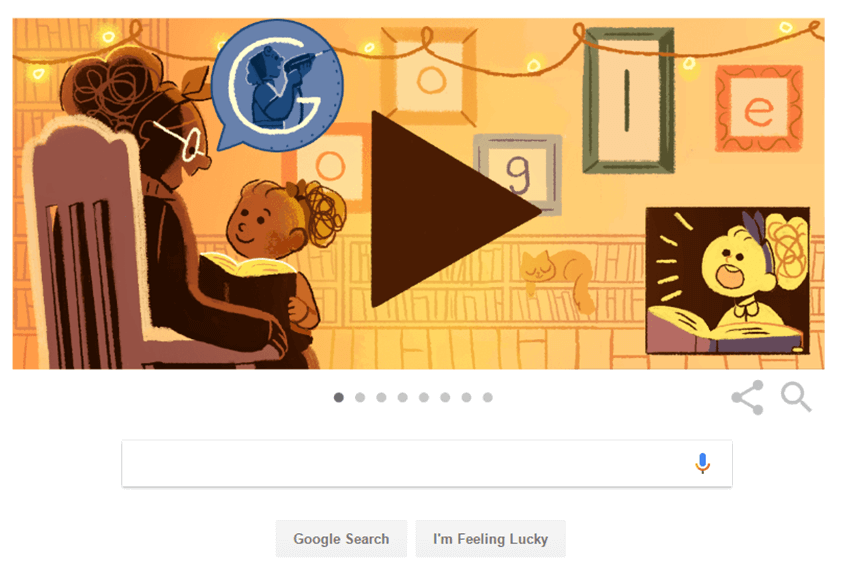 In the gorgeous slideshow you can see a grandmother narrating a bedtime story to a little girl, a collection of 13 tales of remarkable women. The girl shows us her version of some of the tales, circling the globe and tracing through centuries. The Doodle then takes us through a search about the International Women's Day.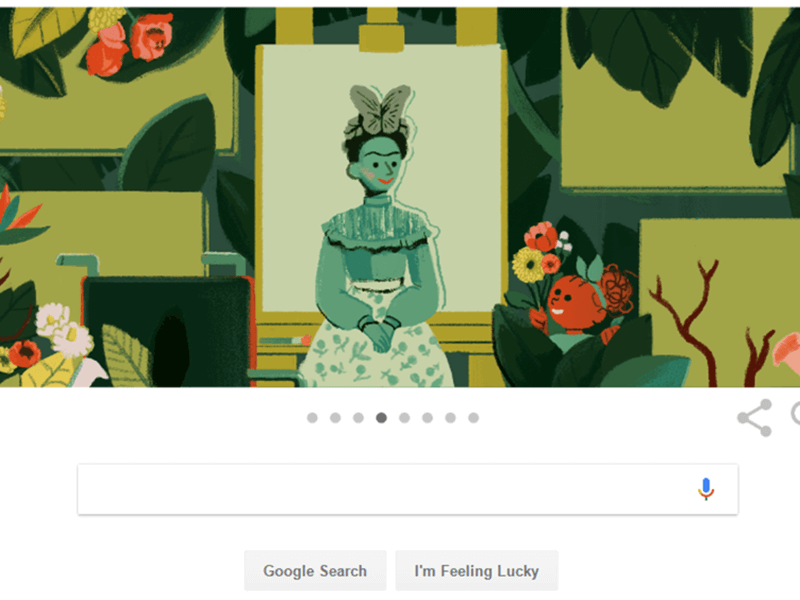 These 13 women pursue many different professions, hail from various countries, and come from various backgrounds. Some you may have recognized, like the Mexican artist and activist Frida Kahlo and the mathematician Ada Lovelace, who was the world's first computer programmer.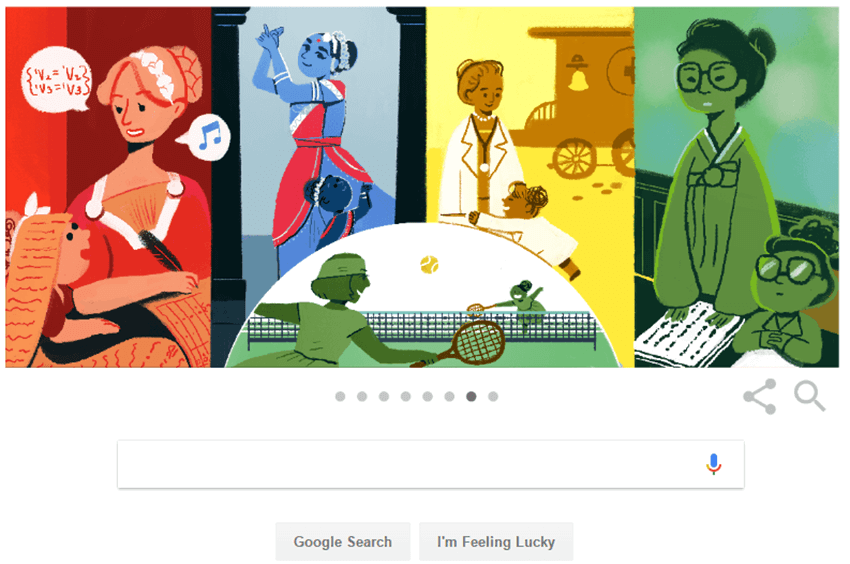 The other women also featured on the doodle are:
Ida Wells - American Journalist and Civil rights activist
Lina Bo Bardi - Italian-born Brazilian architect
Olga Skorokhodova - Soviet scientist and researcher
Miriam Makeba - South African singer and civil rights activist
Sally Ride - American astronaut and the first woman in space
Halet Cambel - Turkish archaeologist and the first Muslim to compete in the Olympics
Rukmini Devi - Indian dancer and choreographer
Loftia El Nadia - Egypt's first female pilot
Cecilia Grierson - physician, the first woman to receive a medical degree in Argentina
Lee Tai-young - Korea's first female lawyer and first female judge
Suzanne Lenglen - tennis player who won 31 Championship titles.
These inspiring women have made their difference and shall be recognized for their talent and work, like many other women who fight for a better world and help the next generation thrive.
Head out to Google's main page to check out the doodle yourself!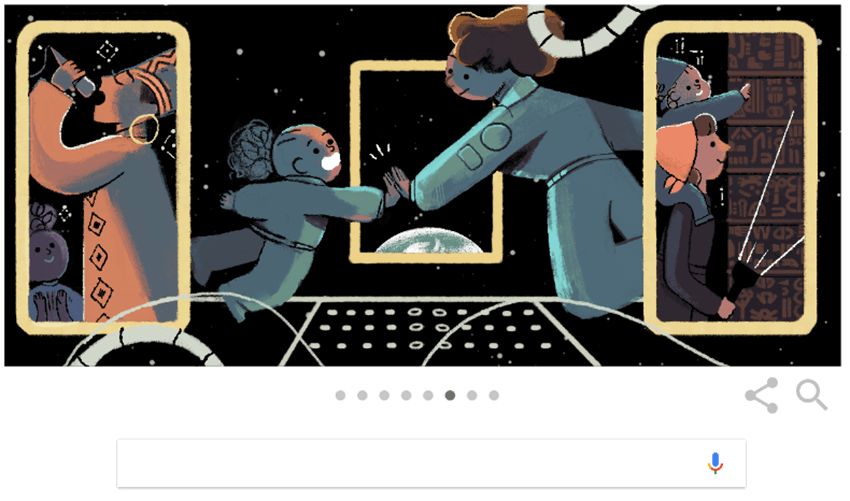 International Women's day dates back to early 1900's, and many countries throughout the globe celebrate it on March 8th, with some countries celebrating it in similar ways to Mother's Day. The worldwide event celebrates womanhood, their journey through time, and their achievements - whatever they may be - while calling for gender equality.
Have you taken your time to celebrate the day with your mother, sister, friend, or partner? Let us know on our Facebook page or in the comments below what you will do today to celebrate this wonderful date!