Cryptocurrencies have had a great year. Bitcoin, in particular, has been making headlines growing in value at unprecedented levels. However, the South Korean government announced new regulations to govern the exchange of cryptocurrencies in the country. South Korea is one of the major markets for the digital currency. The country is actually the third largest market after the US and Japan.
The new regulations will see anonymous accounts banned from operating. The government will also monitor crypto exchanges more closely. The rules will likely have a negative effect on the increasing growth of cryptocurrencies in Korea.
But this is actually the least of our concerns at the moment. A report by the Wall Street Journal noted that the Korean Ministry of Justice was considering closing down all Bitcoin exchanges in the country. However, this is not yet confirmed. There is also no mention of how or when this closure will happen. Nonetheless, this cannot be good news for digital currencies especially when you consider how far they've come in building their credibility.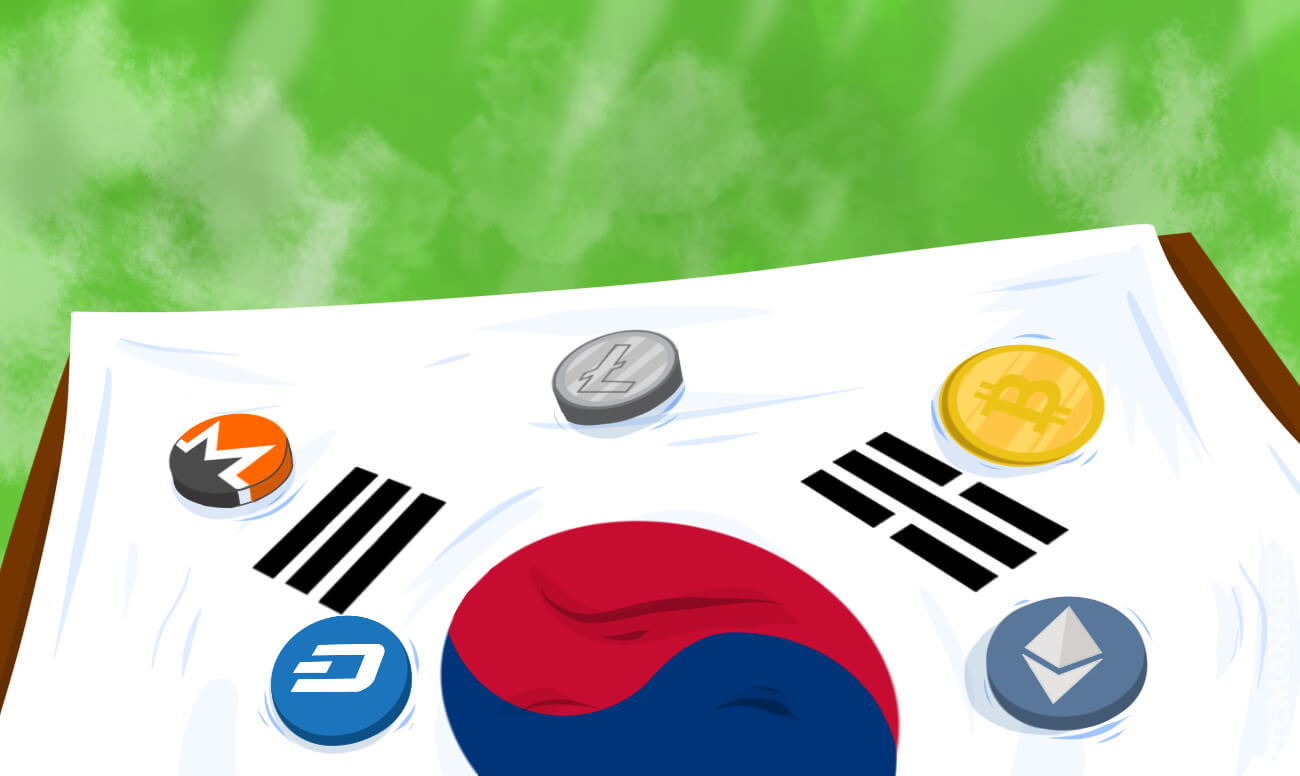 This Korean announcement hit the crypto market hard. Bitcoin, the most valued digital currency at the moment, lost 12% just after the news broke. Ethereum also lost 8%. The Korean Blockchain Industry Association had recommended in a report sent to the Ministry of Justice the closing of anonymous crypto accounts in the country. The Ministry appears to have adopted these recommendations. People who want to trade cryptocurrencies or exchange Bitcoin with the Korean Won will now need to confirm their identity.
The frenzied growth of cryptocurrencies has been taking the world by storm and South Korea has not been spared. The government has been surprised by the popularity and growth of digital currencies within its borders and over the last few months, officials have been moving fast to formulate new regulations and change existing laws in order to facilitate better regulation of the crypto market.
Early this month, the Korean government confirmed that it was going to start taxing capital gains on cryptocurrencies traded in the country. In addition to this, there have been fears that Korean exchanges are relatively less safe compared to others in the world. Just last week, Youbit, one of the biggest Korean exchanges collapsed after a $32 million hack. The incident came just months after another $72 million hack rocked the exchange in April.
It's not yet clear how these hacks have happened but there are reports linking North Korea to this. Kim Jong Un, the undisputed leader of the hermit kingdom, has struggled with finding ways to raise money to fund his missile program and this could push him to great lengths. Nonetheless, these are all unconfirmed reports.

The outlook of digital currencies still remains robust but we might start to see increasing regulations moving forward. South Korea has already started and since it's one of the biggest crypto markets, other countries might follow. All 14 exchanges in the country have accepted the new regulations.