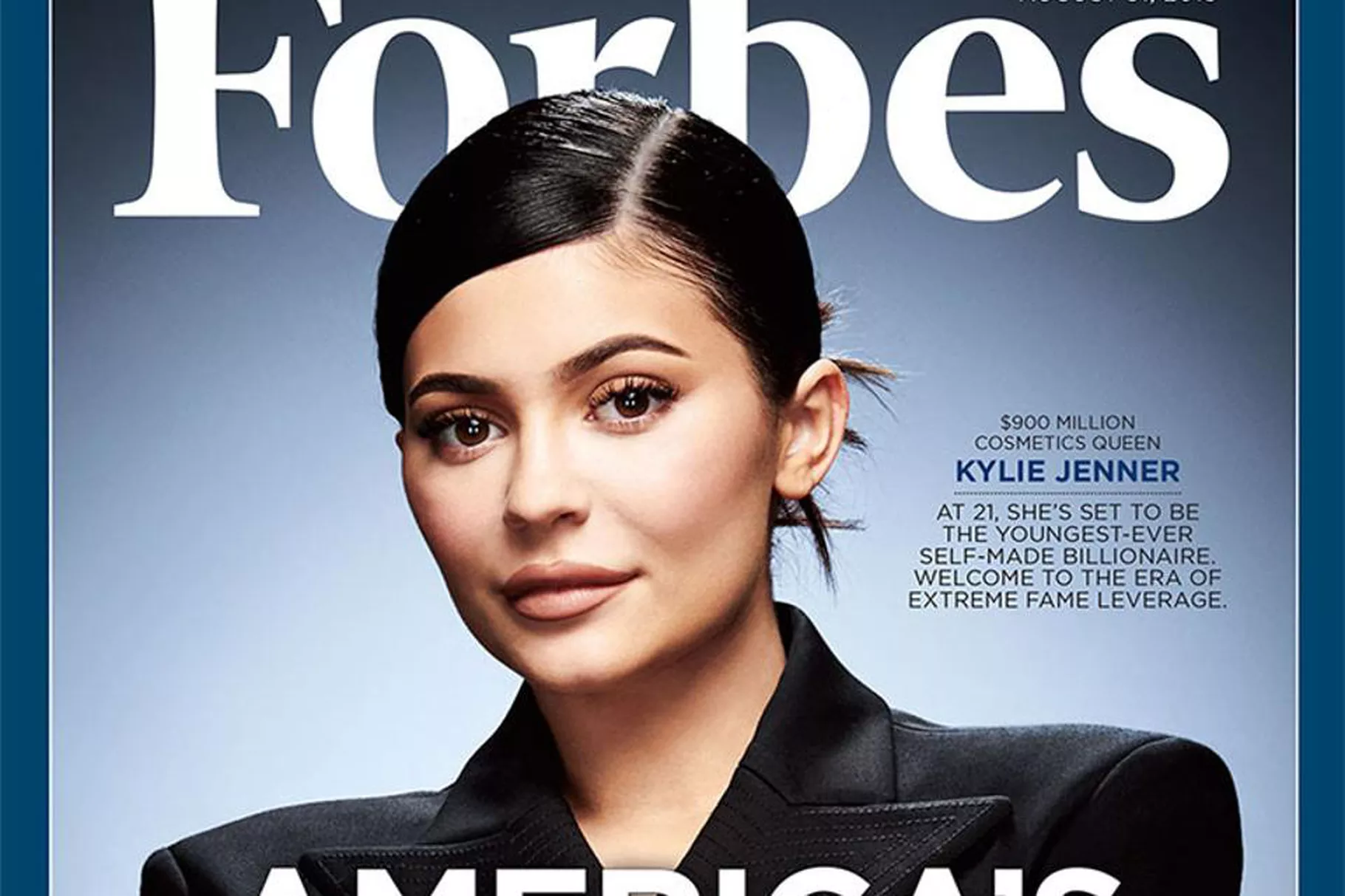 Oprah Winfrey, Benjamin Franklin, and Jack Ma are probably some of the most recognizable names in the world today. Their stories inspired millions of people and they have one thing in common. They are considered "self-made." This is an exclusive list of high achievers and in July last year, Kylie Jenner, TV personality and cosmetic mogul, made the list.
Jenner dominated the Forbes's list of America's Women Billionaires. She was also ranked 27th in the list of America's richest self-made women. Her story was highlighted again this week on Forbes. Kylie was included in Forbes annual billionaires list. The magazine described the 21-year-old as the "youngest self-made billionaire ever." This title was previously held by Facebook's co-founder and CEO Mark Zuckerberg who made it into the list when he was 23.
Jenner is the founder and owner of Kylie Cosmetics. The brand was launched in 2015 and in just four years, the company has grown massively with products worth $630 million. Last year, Kylie Cosmetics reported a 9% jump in revenue hitting an estimated $360 million. However, a lot of social media users have criticized Forbes's characterization of Jenner as self-made. This backlash has continued for some time now.
The magazine initially noted that Jenner had started her business with an investment of $250,000. The money came from earnings she made doing modeling gigs. This investment according to Forbes was used to purchase the first 15,000 lip kits. But even with these details, social media users were still not buying it. It's really not hard to see why especially when you look at the backgrounds of the people who have made it to this list.
Take the story of Benjamin Franklin, for example. Franklin was the son of a soap and candle maker. He received very little formal education when growing up and still managed to become one of the nation's Founding Fathers. Franklin was also a notable inventor. Oprah, on the other hand came through extreme odds to become one of the most notable names on TV. Raised in a rural Mississippi farming community, Oprah worked her way up starting with small jobs until she became a success.
Kylie Jenner, on the other hand, is a member of the famous and wealthy Kardashian-Jenner clan. In case you are a fan of the show "Keeping Up with the Kardashians", you definitely saw her growing up over the years. For someone who was already a TV star at a young age, many argue that she had a massive advantage.
Forbes maintained that her inclusion in the list of self-made billionaires is legit. The magazine said that it defines "self-made" as someone who has built a company or established a fortune on his or her own, rather than inherit it. In addition to this, a number of celebrities including talk show host Wendy Williams have come to the defense of Jenner noting that her success should be admired and celebrated. But the debate about what it means to be self-made still rages on. It seems a lot of people think that Jenner doesn't belong in that list.