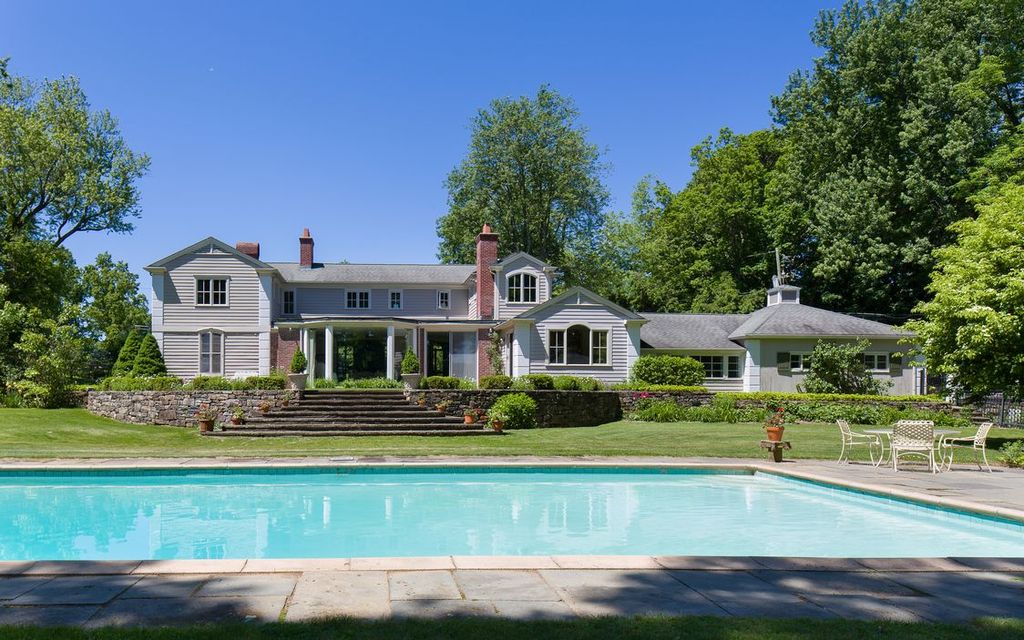 If you're looking for a new home that has a rich history, it doesn't get much better than this.
We're talking about a residence in Westchester, New York. While the gated French Country style is appealing, that's not the highest selling point of this property: this residence is the place where Marilyn Monroe and Arthur Miller got married back in 1956. The house is now officially listed for sale with a price tag of $1.67 million.
Although the marriage didn't last very long (only five years), by judging the outdoor area of the residence, it's easy to conclude they had a really beautiful wedding. At the time, the property belonged to Miller's agent. The intimate 25-person wedding ceremony was held on a lush and sprawling yard.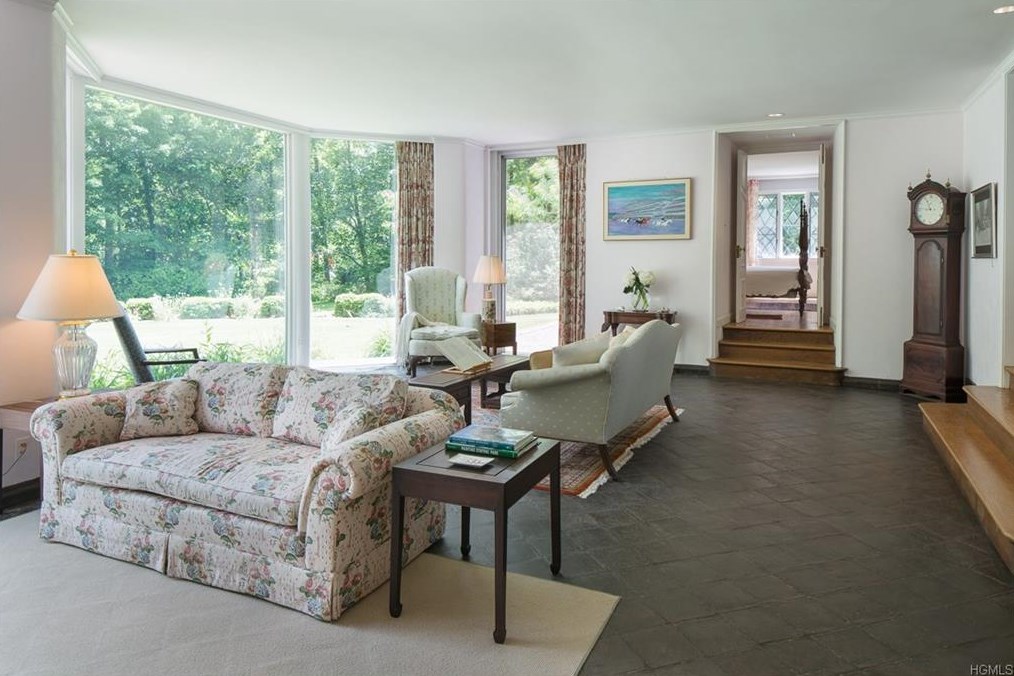 Since this is a high-end luxury property, it unsurprisingly comes with a pool, sized at 22'x48'. Furthermore, it comes with a terraced pool house and a large patio surrounded by greenery - with 4 acres of green lawns, you can be sure to have plenty of room if you want to add more amenities. And if that's not enough, there's also a cabana and a summer kitchen.
Everything on this property is about sophisticated country living. The home features a total area of 4,291 square foot, and it's designed to resemble a French country villa. Tile flooring run, archways, French doors and European-style fireplaces are just a few of its attractive features. The property has 4 bedrooms and 5 bathrooms. There are floor-to-ceiling windows to allow lots of natural light to come in.
Thanks to its specific architectural design, the home features a timeless elegant vibe. Vaulted ceilings and arched doors are common features of the house, especially in the formal dining room and bedroom suite. There's also a guest suite on the first floor which comes with its own side entrance.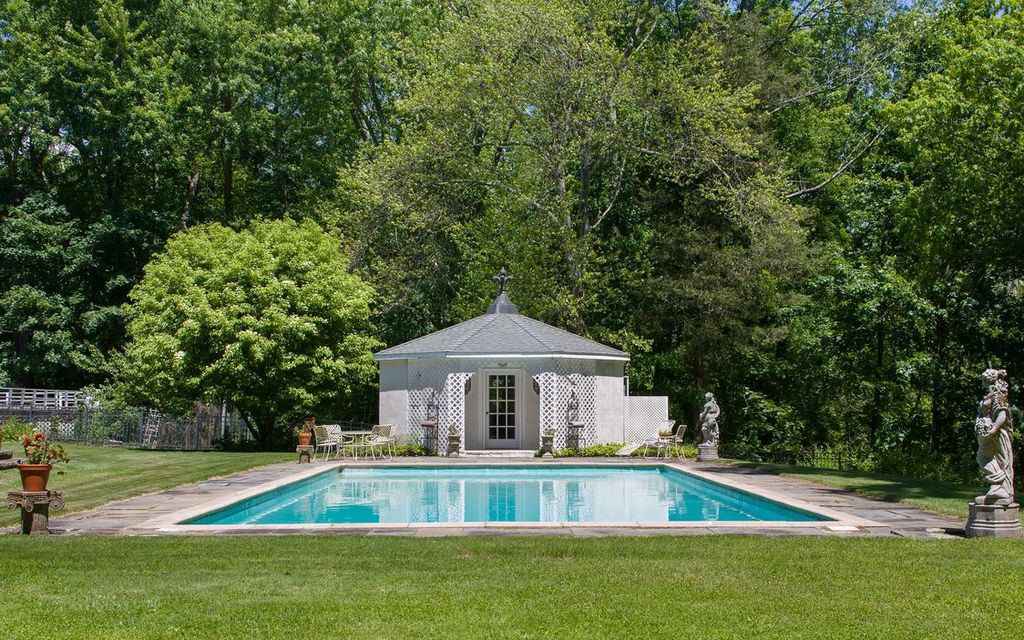 If you love the idea of taking a golf swing from time to time, then you'd be pleased to know that this residence is just in front of the Waccabuc Country Club, a golf club with 16 holes.
The house is surrounded by gardens, beautiful landscaping, and light woodlands, which are incredibly valuable features if you enjoy your privacy and also being around nature.
The luxurious home was built in 1948. By 2000, the home went through an update and remodeling. By now it could use some refinishing and new furniture - the furniture pieces are notably dated. The wall paint colors have also seen better days, but in the light of everything else the home offers, you could do a lot worse.
A good home interior designer can certainly work wonders with so much room for creativity, and as you can imagine, it would be any landscaper's dream to be able to work here.
Despite this necessary updates, the property sits near to Lake Waccabuc, which is an enviable location. With its rich history and great location, it's easy to forgive the extra cost of repainting the walls and redecorating.
---
Follow us on Facebook for daily updates on culture, technology, business, and much more!