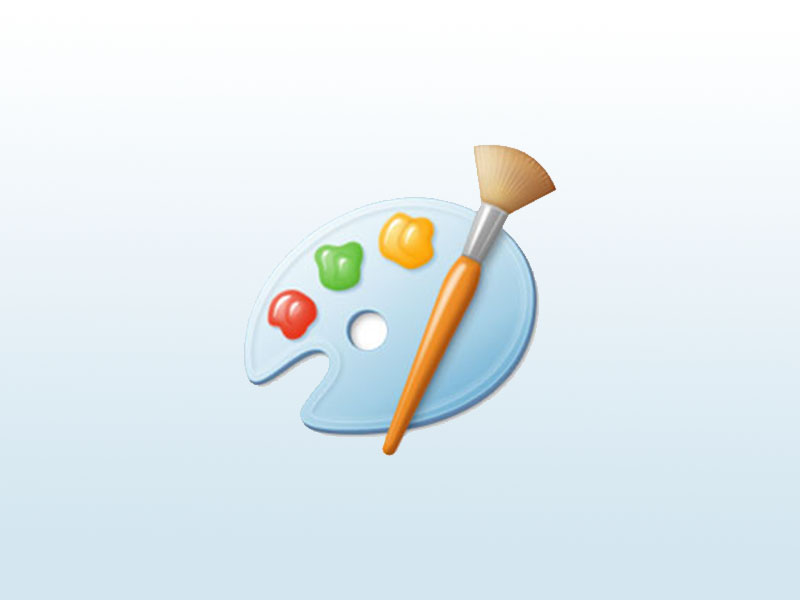 The simple Windows drawing software simply known as Paint has been present in every iteration of the Windows operating system since the very first version came out in 1985.
It has since become a famous part of its charm - not for being particularly good, it's mostly nostalgic.
Paint is usually the first thing kids mess around when first facing a computer, and a great number of Windows users have that memory of opening paint for the first time and sketching some atrocity - and feeling very proud of it.
Yet, while certainly impressive in the 80's and to small children, Paint has been greatly surpassed in usefulness. It's too crude to compose complex drawings (unless you really set out to do it) and doesn't offer useful image editing tools beyond cropping and resizing.
In this day and age, we have kids from 10 to 14 years old becoming proficient in Corel Draw and Adobe Photoshop via Youtube tutorials, further proving just how dated Paint has become for 2017.
With the new Windows 10 Update set for Fall, Paint has officially been added to the list of "features that are removed or deprecated in Windows 10 Fall Creators Update", which also includes:
Outlook Express: will be removed;
Reader App: will be integrated into Edge;
Reading List: will be integrated into Edge;
Screen saver: will be functional, but deprecated;
Add this to the removal of Paint, and it's the end of an era indeed…
Or kind of.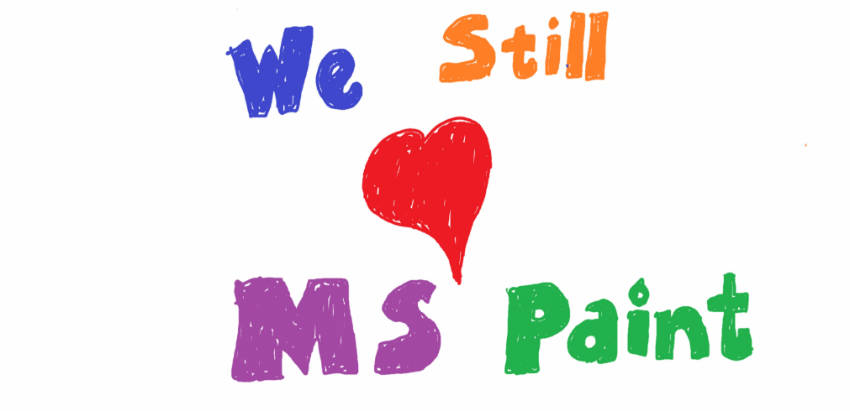 Surprisingly, the initial reaction to the deletion of Paint was that of an unexpected outrage.
A lot of users publically voiced their dislike for the possible extinction of the software, and publications like The Guardian asked readers to send their MS Paint creations as a love letter to the crude, yet charming software. It served as a statement to the fact some people have fond memories of the tool and some still use it for fun.
Personally, I've had many instances where MS Paint saved me for quick image edits (opening Photoshop on my previous computer took at least an entire minute), and for the longest time (before I switched to the Mac) it was my preferred way of pasting, cutting and saving print screens.
As a result, Microsoft turned back slightly on their decision:
Paint will now be available as a free an app on the App Store.
Microsoft explained it briefly in this blog post:
"Today, we've seen an incredible outpouring of support and nostalgia around MS Paint. If there's anything we learned, it's that after 32 years, MS Paint has a lot of fans."
This Paint version will also have common functionalities with Paint 3D - a more recent Microsoft app that allows the creation of simple 3D images without complication.
However, Paint will no longer come installed by default on new Windows iterations, so despite Microsoft deciding to keep the app available for everybody, a part of its charm will certainly be gone, especially for new generations.
Bottomline is, the app will be available for all, but this decision marks the end of an era for one of the most well-known Windows apps.
---
Do you have any MS Paint creations you'd be proud to share? If so, do it in the comments below and let us pay homage to what was for many the first computer software they ever used!