Not many people have heard about the World Video Game Hall of Fame unless of course, you are an avid player. But there is a new addition to this illustrious list and this time it's a game you have surely played. After all, in determining which games go into this hall of fame, judges look at editions that are widely known and remembered. They also check if the popularity of a given game has endured over the years and its influence on society in general. Well, Microsoft Solitaire is now part of the list. The game which comes bundled in the Windows operating system has been available since 1990. Even though it may seem like a simple game, especially when you consider how advanced video games have become in recent years, Microsoft Solitaire actually fits the criteria that we have listed above very well.
The game will now join other classics such as Doom, World of Warcraft, Tetris, and Halo: Combat Evolved. The World Video Game Hall of Fame is a fairly new institution so if you have never heard of it, you can be forgiven. The institution first started to operate back in 2015. It's based at The National Museum of Play in Rochester, New York. Each year, the judges select a new game to induct and it seems Solitaire gets a node this time.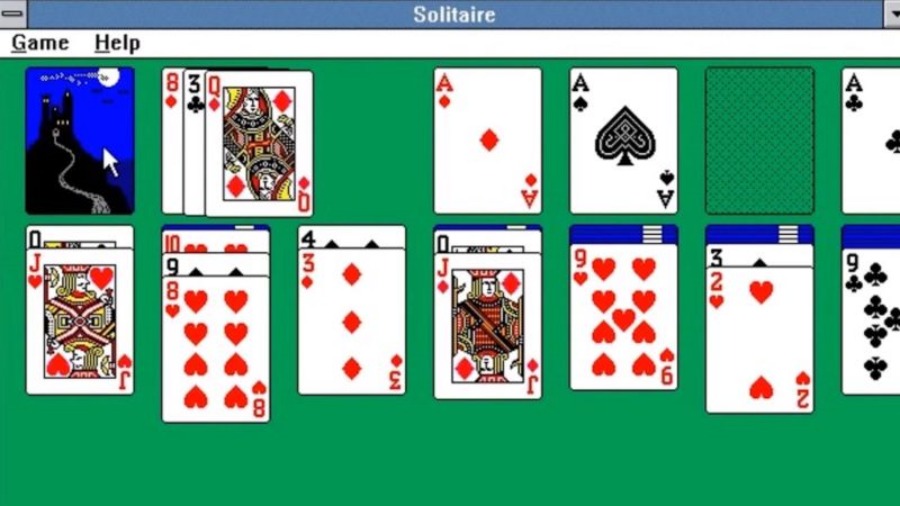 You will be surprised to know however that the main intention of adding Solitaire into Windows wasn't actually for entertainment purposes. Although it's obvious that people enjoy playing the game, when Microsoft added the game, it wanted to help people grasp simple computer tasks like clicking and operating the mouse. The game was first bundled into Windows 3.0 and has since appeared in every Windows edition until Windows 8.1. It was removed after that but it returned with the new Windows 10.
Microsoft Solitaire is by default the most popular PC game ever built. This is because of the fact that its inclusion in the Windows operating system has practically ensured that it's installed in over a billion devices around the world. In addition to this, the game is largely credited for demonstrating that indeed there's a huge market for games for different demographics. In essence, solitaire opened the door for PC games.
A statement released by Microsoft noted that the inclusion of Solitaire in the World Video Game Hall of Fame is historic. The statement also added that Microsoft felt humbled that it had managed to create a game with such a huge global appeal. Solitaire has already been localized into 65 languages around the world and is played in over 200 markets. Although Microsoft is still involved in the production of other games for PC, it seems like Solitaire is the most popular one. We don't have the numbers of the people who actually play it but if you have ever owned a PC, you must have played Solitaire at least once.