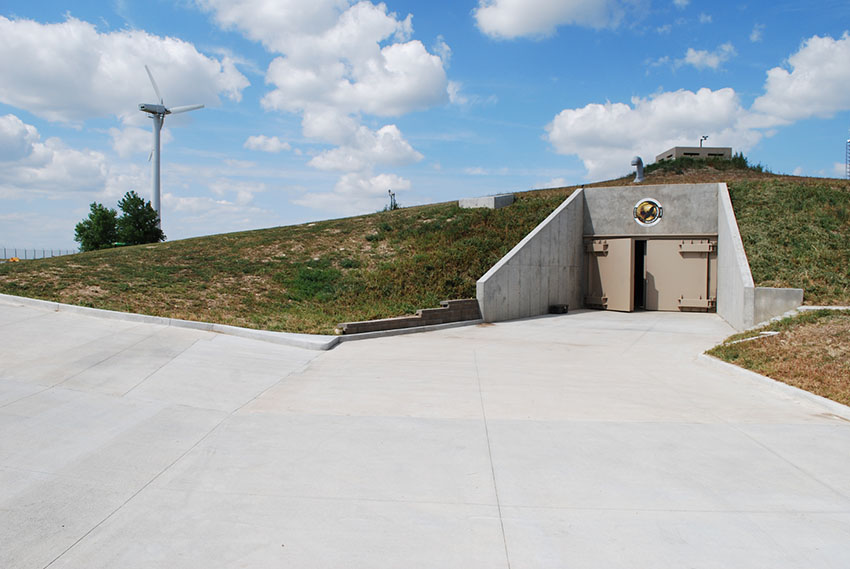 On the popular series of video games called "Fallout", you rise as a lone survivor from an underground bunker known as "the vault" to explore a world devastated by nuclear war. It's a fantastic setting for a video game because of the out-of-this-world feel, but as it turns out, a real life vault already exists.
An underground bunker near Concordia, Kansas, startlingly called the "Survival Condo", has 15 stories of underground apartment complexes for sale, ranging from $1.5 to $4.5 million dollars.
The Survival Condo is an engineering marvel designed for comfortable long-term survival in a former Atlas missile silo. It offers spacious condos with many amenities including luxury living space and a community swimming pool, dog walking park, rock climbing wall, theater, general store and an aquaponic farm, among other features, all of which are underground and encompassed by walls that are 2.5 – 9 feet thick. (Survival Condo)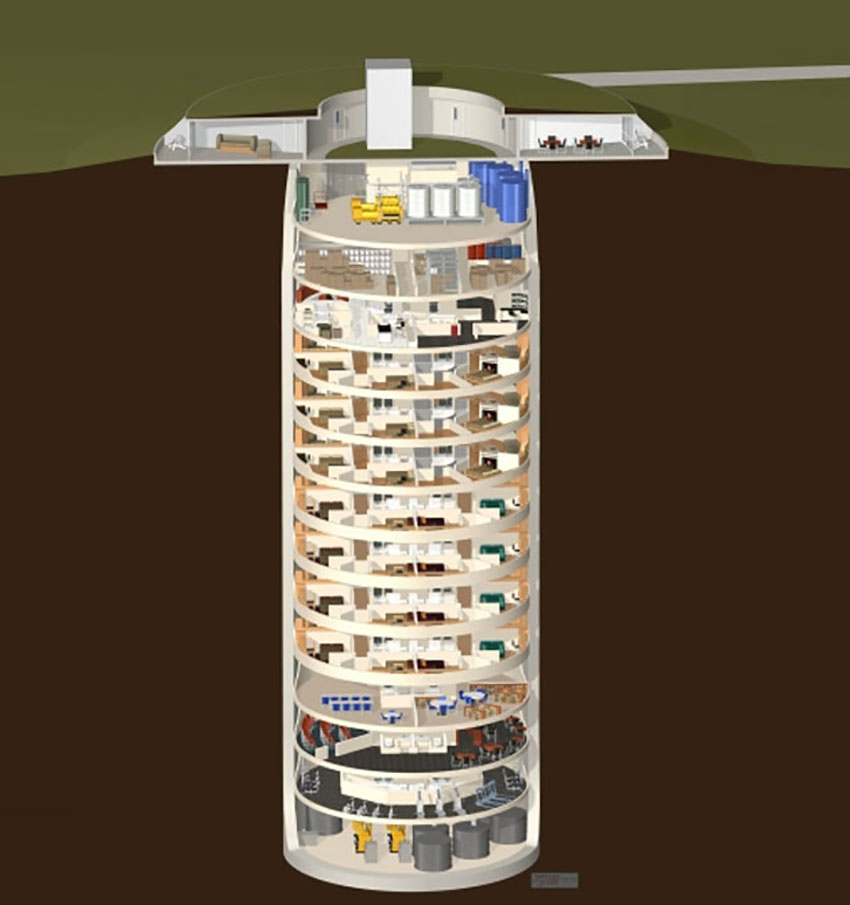 Many bunkers were built during the 1960s to aid the fear of a nuclear war, as tensions between countries were high after WWII. Recently, however, these bunkers have been implemented and redesign to serve a more familiar purpose - more as a backup plan than as a fear induced construction.
About the intended purpose of the complex, the official website states the following:
Our objective when first approaching this project was to leave no stone unturned, and to ensure that every detail, from safety, feature and function, to style, comfort and luxury… every aspect of this endeavor had to be just right. (Survival Condo)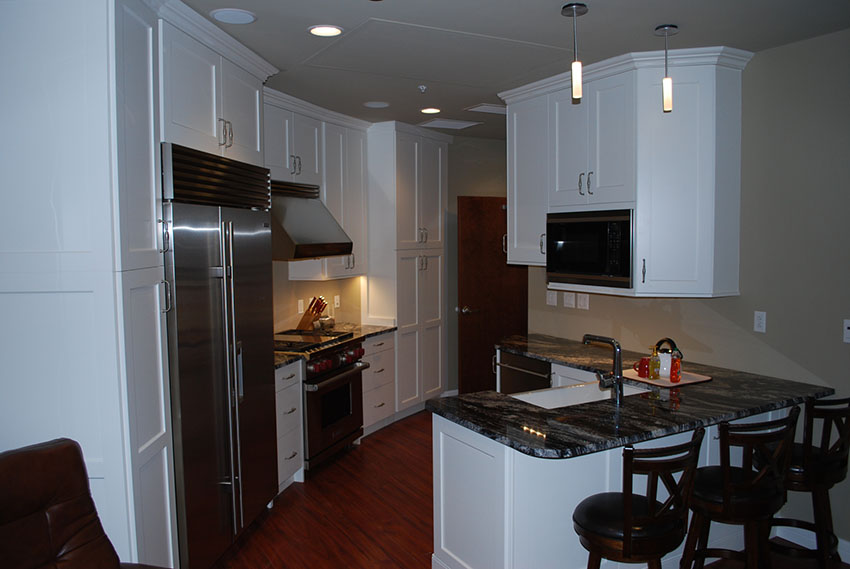 The developer or the bunker, Larry Hall, said that for this specific complex, all condos had been sold already, but they are taking contracts for the second one. The website offers prices and allows anyone to inquire for purchase.
After purchase, you can use your condo at any time and even live there if you so desire, even if there is no immediate crisis forcing you to move there.
Among it's many features, some of the main selling points go as follows:
Enough resources to survive without outside contact for five years, comfortably sheltering up to 70 people;
The dome structure can confidently withstand the winds of an F-5 tornado;
There is elevator access to all floors;
Infrastructure to survive nuclear blasts, global pandemics, and weather cataclysms;
Every condo has a set of modern utilities, such as flat-screens, workout area, classrooms, a library, and even a medical first aid center;
Security is of military level, including cameras and various types of sensors to predict and prevent imminent danger, ranging from lethal to non-lethal offenses;
They have a hydroponic garden to grow a large variety of fruits and vegetables;
The air supply is filtered to prevent any sort of external contamination.
You can read the full extensive list of features clicking here.

Project manager Larry Hall says that:
"This project has the advantages of letting the members own a piece of history, the coolness of a missile base, the protection of a nuclear-hardened bunker, and the features of a luxury condo." (Survival Condo)
Despite the obvious paranoid nature of the project, they state that they're not looking for looneys who believe the world is going to end at any moment - the approach is a little lighter than that. They believe this is just a security measure, that if anything does happen, they have a failsafe solution.
---
Would you be interested in an underground condo complex? Would you get one if you could? Do you think this kind of building is necessary? Let us know in the comments and be sure to follow us on Facebook!