Hollywood's award season came to a fitting climax on Sunday evening with the 90th annual Academy Awards ceremony. When the nominees were first unveiled in January, we all knew we were heading for an epic award ceremony, and the event didn't disappoint.
The main battle though was for the Best Picture of the year. The winner had to come between Guillermo del Toro's The Shape of Water, Christopher Nolan's Dunkirk, and Martin McDonagh's Three Billboards Outside Ebbing, Missouri. Even though these nominees were all great films, it was Guillermo Del Toro's The Shape of Water that took the Best Picture award. The film received critical acclaim since it first came out. In addition to the Best Picture award, The Shape of Water won three other awards including Best Director, Original Score, and Production Design.
For individual actor and actress awards, Martin McDonagh's Three Billboards Outside Ebbing, Missouri dominated the categories. Frances McDormand took the Oscar for Best Actress while Sam Rockwell emerged victorious for the Best Supporting Actor award.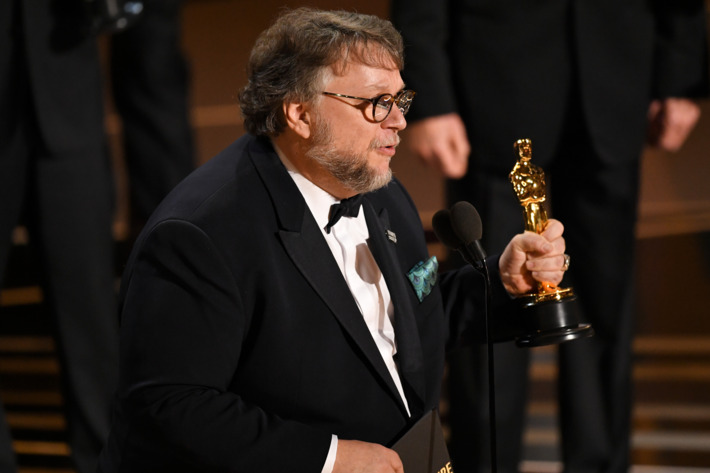 The award for Best Leading Actor went to Gary Oldman for his role as Winston Churchill in Darkest Hour. There were a few other notable winners. The category for the Best Original Screenplay was a tough one between Lady Bird and Get Out. Jordan Peele on Get Out eventually triumphed.
Dunkirk, the wartime epic by Christopher Nolan, wasn't left behind either. However, despite getting eight nominations, the film walked away with only three Oscars in technical categories.
The 90th Academy Awards ceremony was a packed evening and there was a lot to take in. In case you missed any of it, we have compiled a list of winners and nominees in the main categories for you.
Best Picture
Nominees:
Get Out
Darkest Hour
Dunkirk
Lady Bird
The Post
Call Me By Your Name
Phantom Thread
The Shape of Water
Winner: The Shape of Water
Best Actor in a Leading Role
Nominees:
Daniel Day-Lewis,
Timothée Chalamet
Gary Oldman
Denzel Washington
Daniel Kaluuya
Winner: Gary Oldman
Best Actress in a Leading Role
Nominees:
Sally Hawkins
Margot Robbie
Saoirse Ronan
Meryl Streep
Frances McDormand
Winner: Frances McDormand
Best Director
Nominees:
Christopher Nolan
Greta Gerwig
Jordan Peele
Paul Thomas Anderson
Guillermo del Toro
Winner: Guillermo del Toro
Best Screenplay
Nominees:
The Big Sick by Emily V. Gordon & Kumail Nanjiani
Get Out by Jordan Peele
Lady Bird Greta Gerwig
The Shape of Water by Guillermo del Toro & Vanessa Taylor
Three Billboards Outside Ebbing, Missouri by Martin McDonagh.
Winner: Get Out by Jordan Peele