Samsung announced on Monday that it had decided to delay the release of its long-awaited foldable smartphone called the Galaxy Fold. The device was expected to hit the market on April 26 but it seems a flaw in the design has affected this timeline. According to reports, reviewers who were testing the phone before its release found that the foldable units were actually breaking after just a couple of days. A lot of analysts are however questioning how the Korean tech giant could allow such an important product to be released when it clearly wasn't ready. But there could actually be an answer to this.
According to a Bloomberg report, the decision simply came down to Samsung's increasing efforts in recent years to change its status from a "fast adopter" to a "true innovator." In other words, the company has been trying to beat off other tech giants in this space with the development of new products and the Galaxy Fold was definitely in line to achieve that goal. After all, Samsung has often been accused of copying what iPhone does, especially when it comes to mobile phone design. There was even a suit in 2012 where Apple accused it of copying one of its iPhone designs.
Samsung has ever since been trying to create an original product that features unique qualities not found in any other device in the market. The journey hasn't been easy and many were hoping that the Galaxy Fold could finally open up new horizons for the Korean giant. Besides, if indeed everything had gone according to the plan, Samsung would have really benefited from the fact that it would have been the first major smartphone maker to offer a foldable design.
Many experts agree that the foldable design is one of the biggest innovations on the smartphone. The design turns an average phone into a tablet using a huge degree of versatility. As more consumers demand bigger screens, foldable designs give them that option without making the device bulky. A number of smartphone makers have been working on foldable designs in recent years. However, for a long time, it looked like Samsung was ahead of everyone else. The company also noted that it had actually spent 8 years developing the foldable design.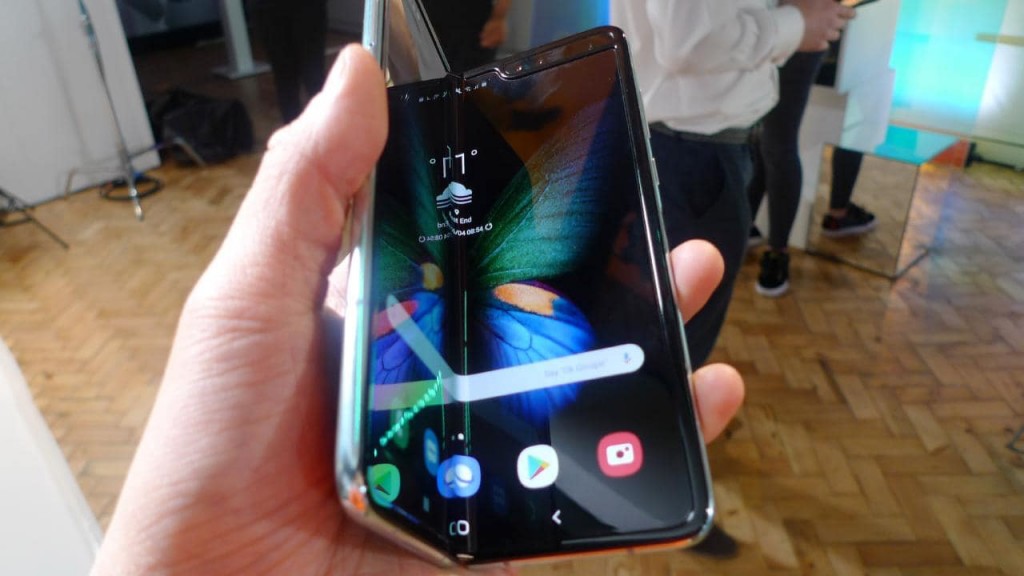 The first prototype was revealed last year in December during the Samsung Developer Conference. In 2019, all the details about the Galaxy Fold were released including the release date which was set for April 26. But it was not meant to be after all these issues were discovered. Samsung has had to learn the hard way about releasing flawed products.
A battery issue on the Galaxy Note 7, for example, had a negative effect on the company's reputation. Samsung had to recall all the devices but it was already too late. It makes sense therefore that Samsung would want to avoid such a debacle and it's a good thing that these defects were discovered before the Galaxy Fold came to market. The Korean giant has said that it's investigating the issue further.