Tourism is one of the sectors that have a major impact in the American economy, as well as in the world's. In 2015, resident and international spent an average of $2.6 billion a day, $108.1 million an hours, $1.8 million a minute and $30,033 a second. That's 2.1 trillion dollars generated. It supports about 15.1 million jobs directly. 1 out of 9 jobs in the USA depend on travel and tourism.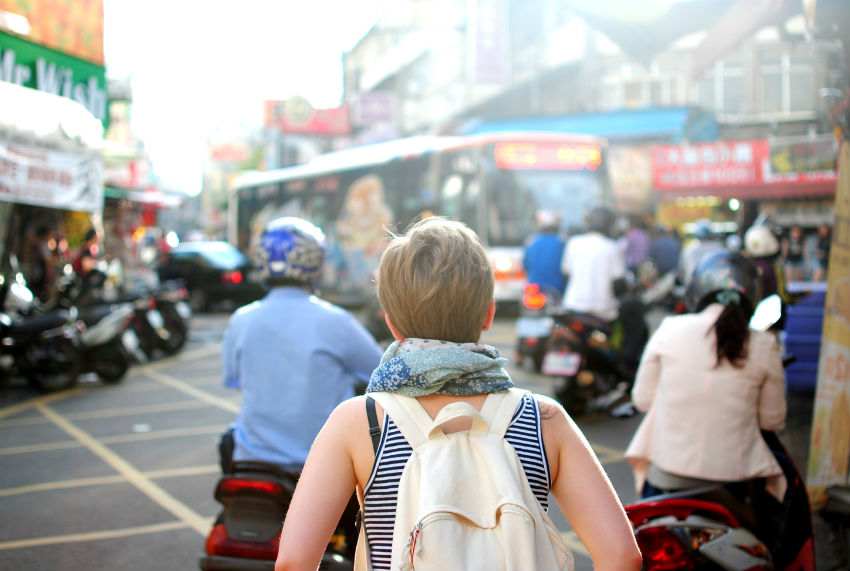 Now, 7 ingenious startups are making a major change in the travel industry are providing unusual and exciting experiences for all those involved in the market.
Until now, planning a trip has been so painful for people in this busy world we live in, that it almost makes travelling almost unappealing. These guys are down to change the scene!
Hello Scout
This SF startup is chat-based travel assistant has a team of experts that can help guests at hotels with all travel related issues from booking to dinner reservation. It's like having a lobby concierge available all the time you are checked in, even when you're not at the hotel.
Grab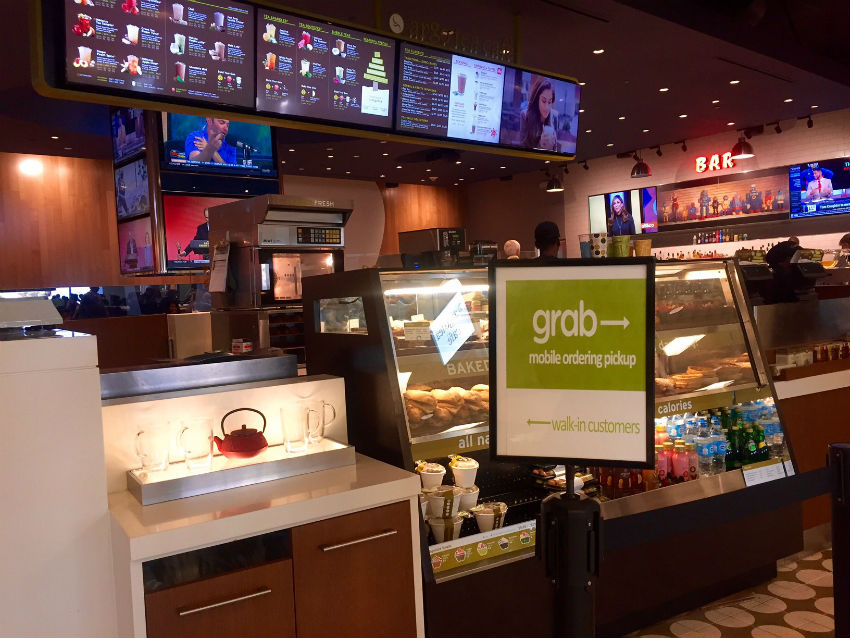 Grab is a travel app focused on airport services, such as coffee shops, restaurant, stores. Customers can view menus and place pre-prepaid orders avoiding lines.The company has partnered with several concessions and companies such as American Airlines. You can click here to read a review about the service.
Triplt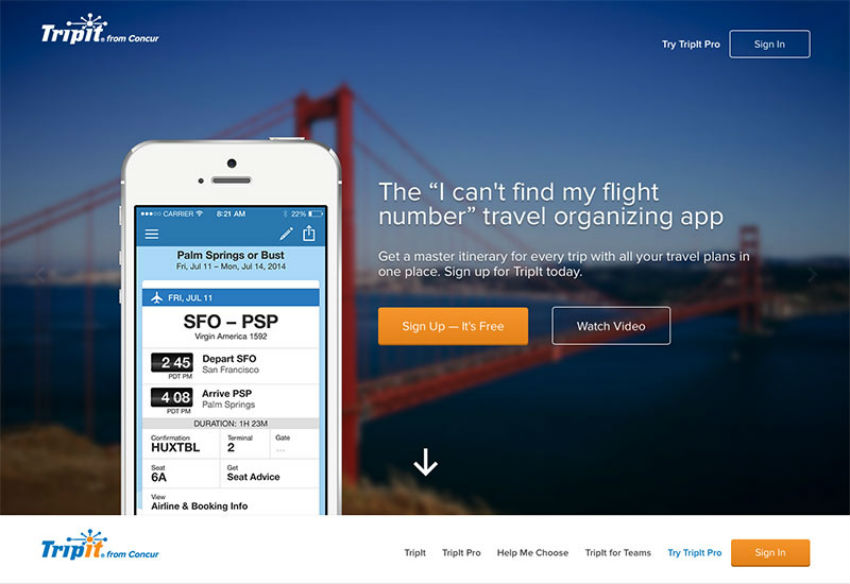 With this travel organizing app you forward all your confirmation e-mails for flights, hotels, car rental and restaurants to one single e-mail and the app will create a master itinerary that can be accessed by any smartphone or other devices at anytime.
unPack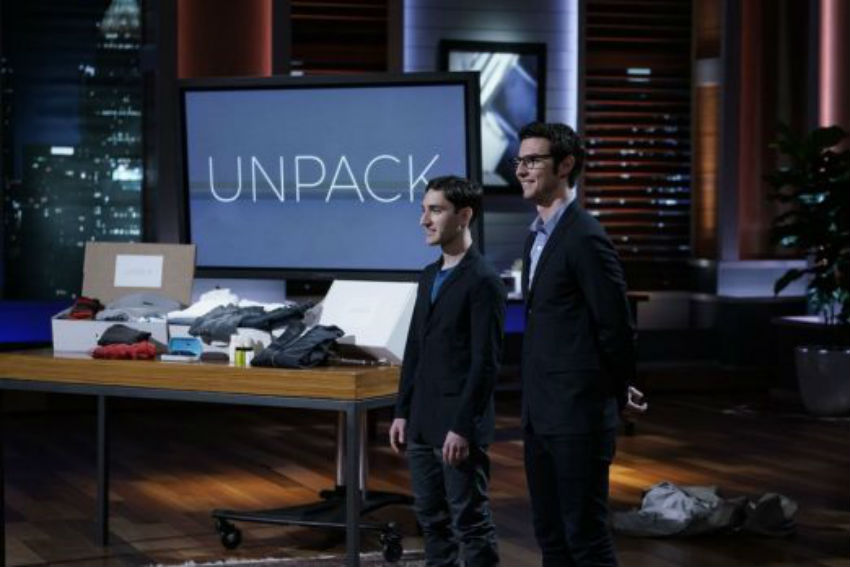 This startup has created a service that provides travellers with a packed carry on sent directly to their hotel, taking off packing, laundry, and even carrying baggage from the traveler's to do list. Basically the customer fills up a form detailing clothes sizes and styles and a stylist will assemble a suitcase that will be sent to the hotel or airbnb at the destinations. You can choose from a selection of toiletries on the website. When you leave the hotel you leave the suitcase and keep the toiletries. You can watch a review about unPack here.
BonAppetour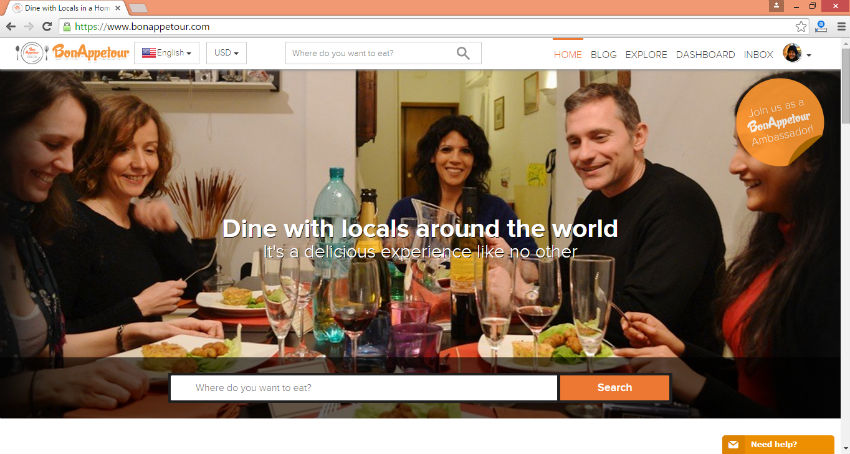 BonAppetour founders were on an internship program in Stockholm during Christmas and couldn't find an open restaurant. For afar they would hear families having dinner together and that's when the idea came up. A platform that connects travelers with people who love to have guests eating at their homes. It aims to provide travelers with a singular "home experience" away from home, learning about the culture and meeting local people, and at the same helps hosts monetize their cooking skills. You can read more about the company here.
RootsRated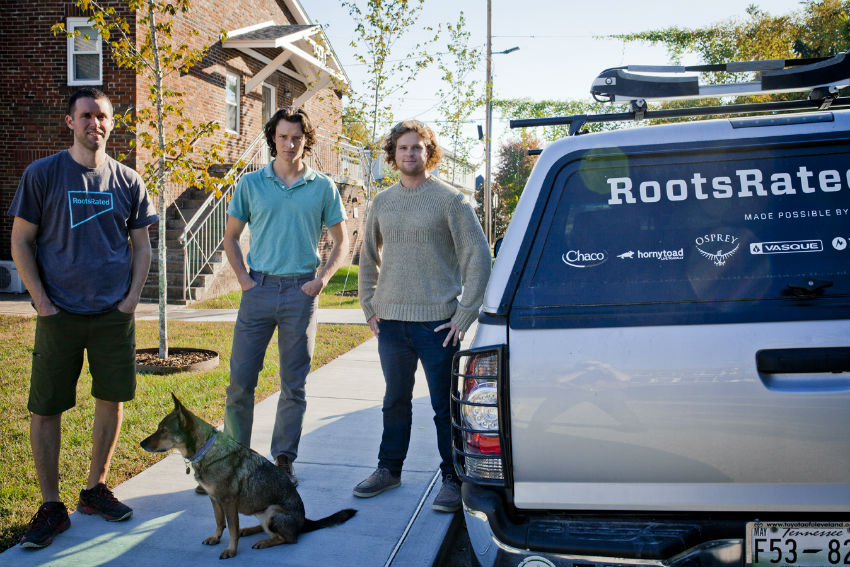 Usually information about outdoor tourism is either found on guidebooks or by word of mouth. What RootsRated is aiming to do is to link outdoor enthusiasts with locals at some of the best places to go outdoor. They do it by engaging tourism and travel brands with their customers by providing handpicked information by these companies network of local experts. You can check this video to learn more about RootsRated.
EatWith
The idea here is also to connect hosts with people who are looking to have a local genuine dining experience. It's more or less a food version of AirBnb. EatWith started in Israel but rapidly spread to 32 countries. Although most people use the service when travelling, it' becoming more often that the service is used among people in the same city.
You visit their website and choose a location, the type of food, the date and then you get connected to hosts, to whom you pay the fees directly.
If you would like to be a host you can click here.
These startups are making a significant difference in the travel industry. They are helping people connect, save time on lines, organize their itineraries and even pack. Time will tell if they are just a trending fashion or if this is really the new way the whole travelling experience is being shaped.
Have you ever tried any of these services or anything similar? Which one would be more useful to you? Share your thoughts through our Facebook page .