It's no news to anyone that working in a dull, blank office is counterproductive. A comfortable workspace with a nice layout, proper lighting, and concern about ergonomics is an effective way to improve well-being and, consequently, productivity.
Still, many companies are reluctant to renovate the environment. Some are insecure of losing their identity, others fear losing control of their original project and most are hindered by excessive costs.
Companies that are seriously committed to the growth associated with wellness invest in their office design. Some go a step (or many steps) farther and transform themselves into a haven for creativity, innovation, and positivity.
These companies are an example of that. Their offices are so amazing that by themselves attract youthful and intelligent employees.
Selgas Cano Architecture Office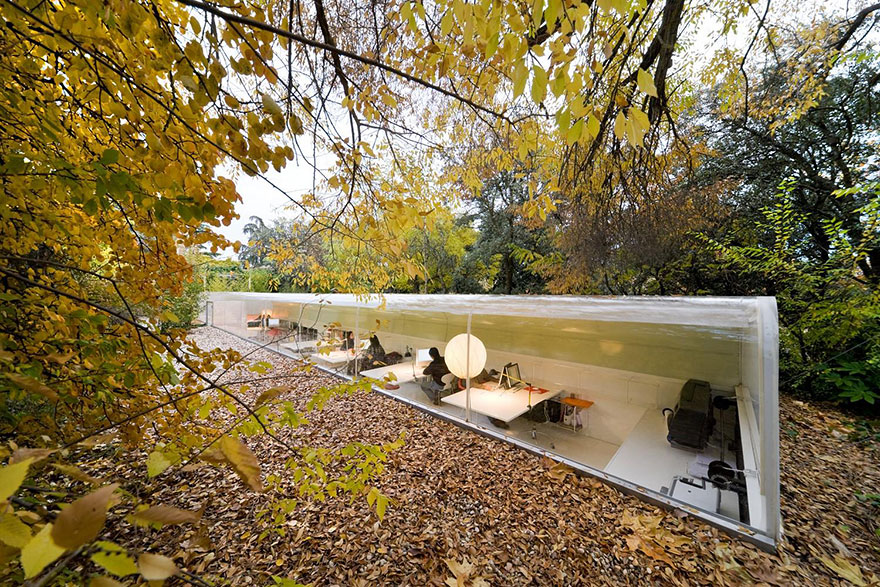 Half of the office is dug into the ground, so even during hot Spanish summers the office is still cool inside. The long window that runs on the side of the office makes artificial lightning unnecessary during the day.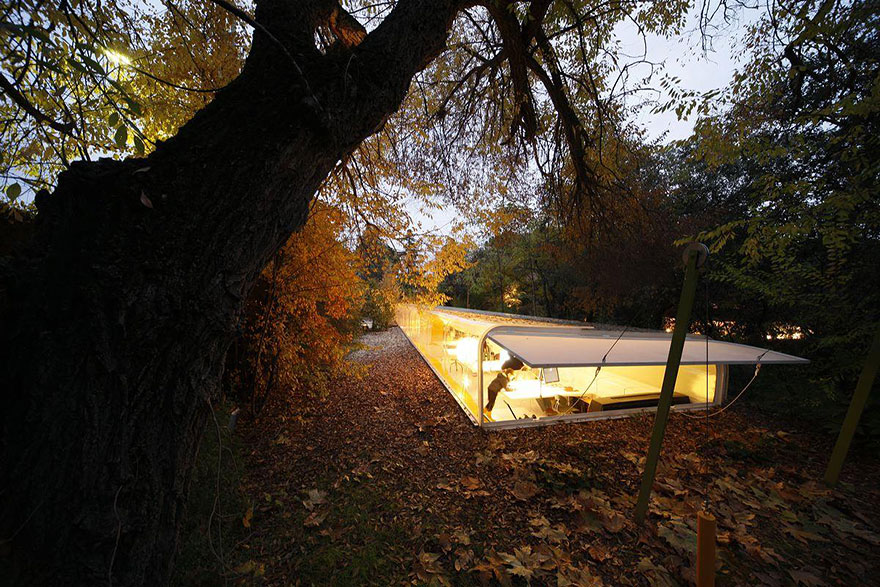 Since the office is sunken into the ground, added the long window, employees have an eye-level view of the forest. They sometimes are even surprised by the visit of small and not so small animals. 
Dropbox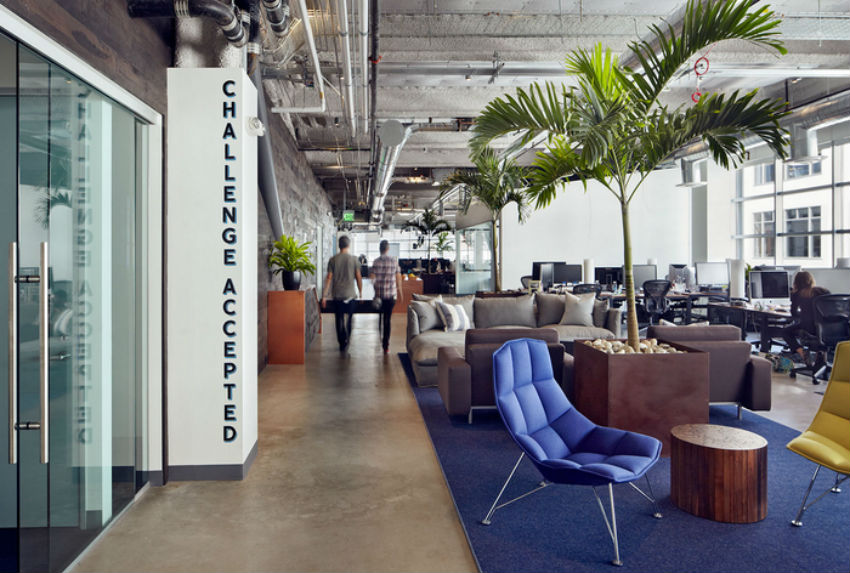 Dropbox has created this unique environment for their workers. Their goal is to simplify the way people create and collaborate. Doesn't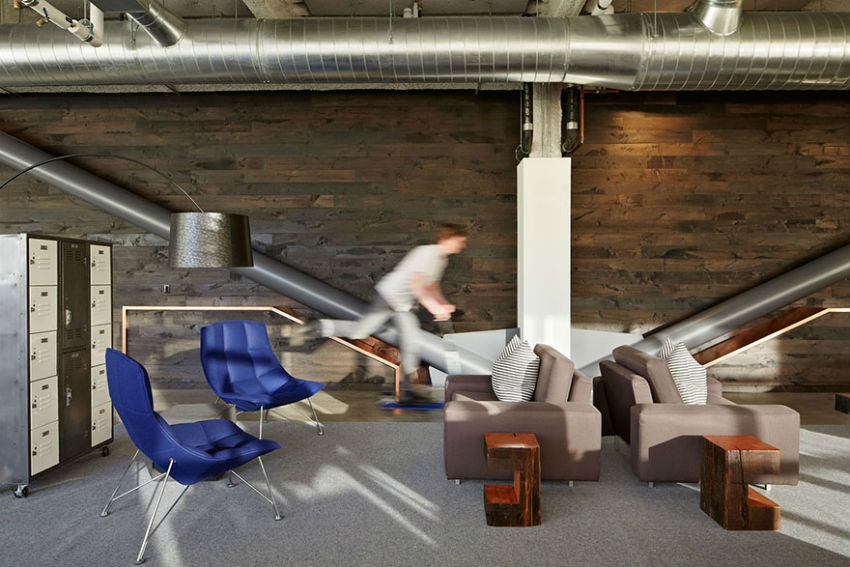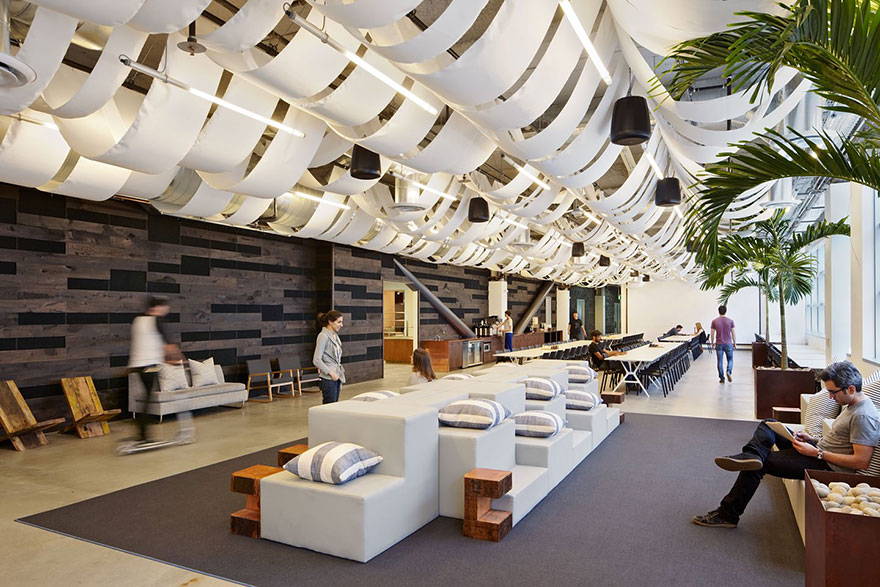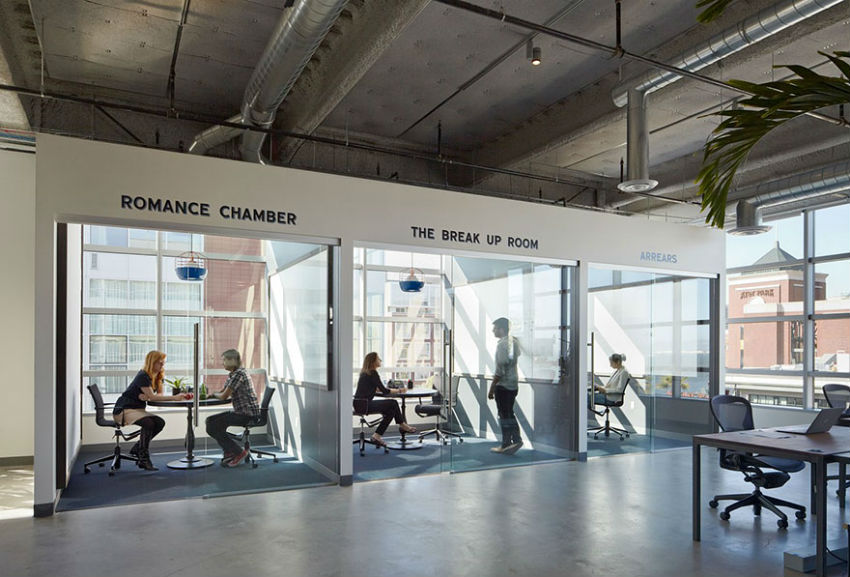 Urban Outfitters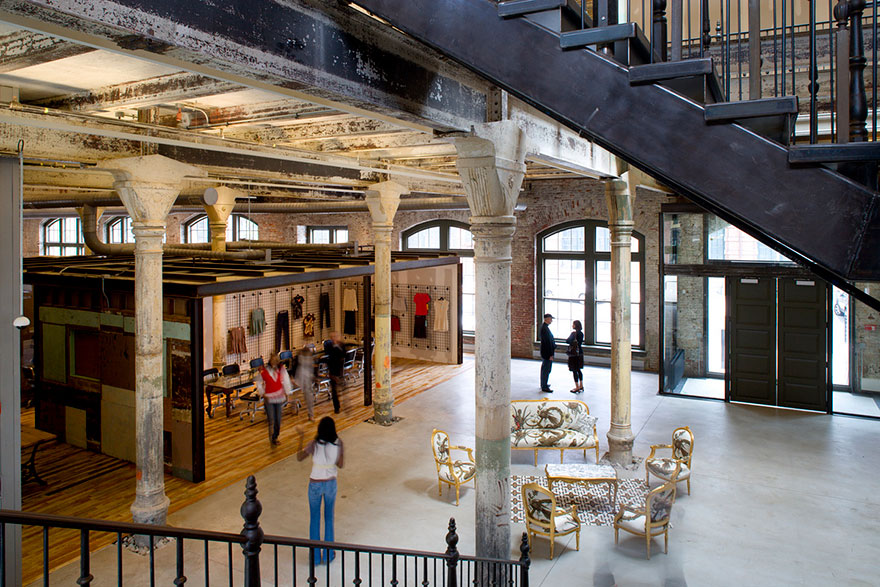 Urban Outfitters main office was built inside a dilapidated navy shipyard in Philadelphia. They had it bring their entire crew into a single office after they were spread out in several locations in Philly. It mirrors the company's culture in evbery detail.
All these fantastic workspaces have gained a lot from interior planning. An architect working in the design of corporate environments will be concerned about issues that are easily overlooked without such help, like lighting, layout organization and the best choice of furniture.
In fact, an architect or interior designer will work together, add and assist in finding the ideal environment for the place. They are great partners whose work go beyond creating a beautiful and comfortable office space, since their work contribute a lot to increasing the productivity of the team.
Have you ever been to an office that amazed you? How important do you think design is for a working space? Share your thoughts with us through our Facebook page or in the comments below.