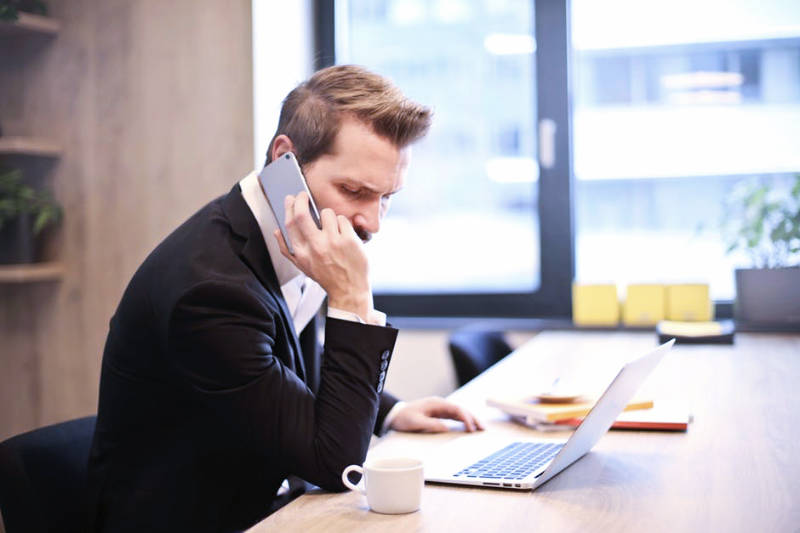 In a professional environment the nuances of language matter more than anywhere else.
It's so easy to fall victim to common expressions that wouldn't be a problem anywhere else, but at work, they can make you sound vapid, cold, immature, or straight up unprofessional.
You don't have to think too hard about them to realize why, and you also don't need to change the way you talk. Chances are, most bosses and colleges don't mind these too much either, but you can greatly improve your professionalism by paying more attention.
1. "No problem"
It might not seem like a big deal at first, but take a step back and think about it — your boss asks you to do something you consider easy and quick, and you reply with "no problem." What you're really doing is just confirming how this would generally be a problem for you, but you're willing to do it anyway. To make it clear:
What you think it means: I will gladly add this to my list of tasks.
What it really means: This is an annoyance, but I will do it anyway.
Again, most bosses and colleges won't mind if you reply with "no problem" because they understand what you mean. But if you can come up with a less vapid response, it will make a difference.
2. "I can't"
In a work environment where you deal with constant pressure to meet deadlines and goals, it's totally fine to sometimes not be able to finish something on time.
However, when discussing this, you can easily avoid saying "I can't." No one likes to hear "I can't."
What you think it means: I'm being honest.
What it really means: I'm being dismissive.
So instead of going "I can't finish this today." say "I can finish this tomorrow." Come up with a solution that respects your schedules, and say that you can. It makes a huge difference on the way people perceive your efficiency.
3. "Whatever"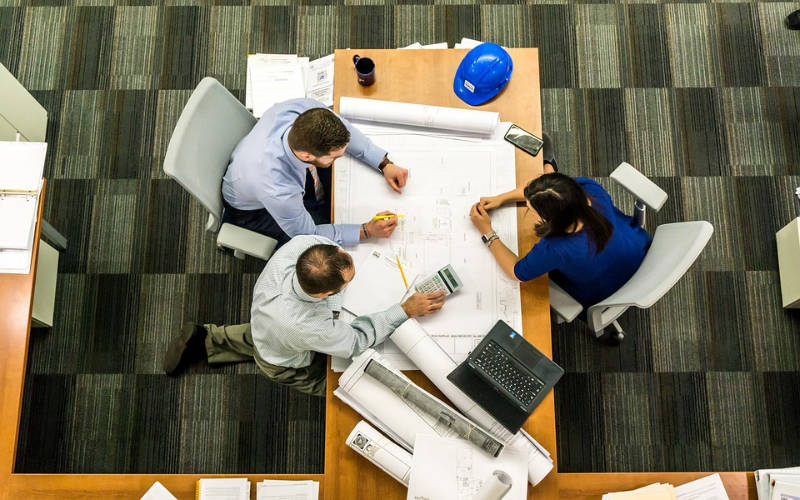 It doesn't matter the context, "whatever" is a phrase no one likes to hear.
Dismissing someone's input with an ironic "whatever" is an obvious bad thing to do — you sound like an angsty teenager. And that goes for every combination of the phrase, like "whatever works," or the infamous "do whatever you want." In fact, here's a simple way to understand how people feel when you say it:
What you think it means: I don't care!
What it really means: I don't care!
So yeah, don't do it.
4. "I don't know"
The same goes for "I'm not sure." Don't get me wrong, even the greatest leaders of all time had doubts. But especially if you're the lead of a project, it's important to show strength and show you know what you're doing. Even if you don't.
This is the famous "Fake it 'till you make it."
What you think it means: I'm being straightforward.
What it really means: I'm not seeking out solutions.
So if someones asks you for a realistic deadline, don't go straight to "I don't know, I have to check." Instead, try something along the lines of "I have to get some more info first, but if everything works out, it will be done by next week."
This alternative shows you need time to figure it out, but you're in control of the situation. And you can't get that effect if you start your sentence with "I don't know."
5. "In my opinion"
I see people using this unnecessary idiom all the time, even outside of the work environment. It's certainly not offensive to say it, but it does more harm than good.
And above all, it's not necessary. If you're presenting your input, of course it's your opinion. Why do people say it? Because they're afraid:
What you think it means: I'm presenting my input in a humble manner.
What it really means: I'm being defensive towards criticism.
If you have an opinion, don't be afraid to state it. Slapping "in my opinion" at the beginning of a sentence just makes whatever you're saying next automatically defensive, like you're afraid to express yourself. Don't be.
If your boss or colleges don't agree with what you said, that's fine — but at least you've presented your thoughts with confidence, and I'm sure your opinion will be much more respected if you avoid starting sentences with "in my opinion," or worse, ending with "just my opinion."
Imagine I ended this article, right here, with "Anyway, that's just my opinion."
It would weaken my entire point, wouldn't it? Instead, let's go with this:
Pay more attention to how you accept projects, criticism, and client feedback. It's the little things that give you away. If you learn to see what expressions are hurting your point, I'm positive you will enhance your reputation amongst your colleges and clients, and will generally be a nicer person to work with.
See? Much better.
---
Follow us on Facebook!