Due to increased testing, coronavirus cases are on the increase across the US. In response to this, public health officials across the country are encouraging citizens to wear masks when in public with the hopes that this could curb the spread of the virus. 
However, most of the 20 states which have tried to mandate mask-wearing are finding it difficult to enforce this as a requirement. 
Police departments in Texas and Ohio for example, are refusing to enforce mask mandates and it's up to businesses in West Virginia whether or not to enforce mask-wearing. Then you have the politics surrounding the whole issue, which are quite puzzling, to say the least.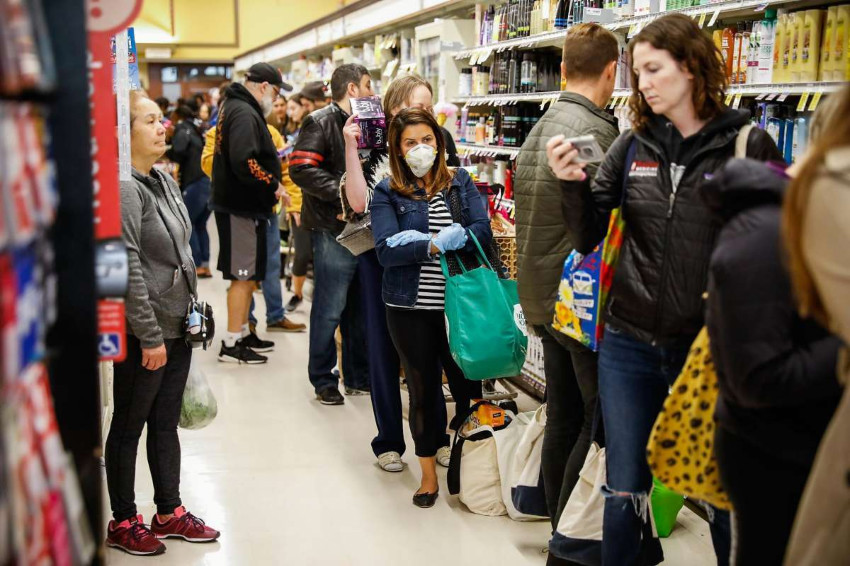 There's a growing number of the population who are refusing to wear masks as evidenced by the myriad of videos online showing this. 
That's part of the reason why many local and state governments choose to respect the freedom of those who are choosing to not wear masks, as well as businesses that are unwilling to police customers on their public health practices. 
The resistance against wearing masks has reached the courts where anti-mask activists are choosing to publicly challenge any businesses or establishments that attempt to force them into mask-wearing. 
A lot of these cases are yielding mixed results. One man in Florida who deemed mask-wearing requirements a privacy violation ended up losing his case.
Yet, a civil group out of Washington filed a lawsuit against Governor Jay Inslee on the grounds that mandating mask-wearing is an unconstitutional violation of civil conscience and freedom. Authorities are no longer allowed to enforce the mask requirement set by the mayor in Shreveport, Louisiana due to a ruling in that county. 
A Giant Eagle grocery chain in Pittsburg found itself embroiled in a lawsuit filed by more than 30 shoppers for enforcing a no-exceptions face mask policy which mandated extreme face mask ordinances for all customers regardless of medical exemptions and the risks associated with that. 
This lawsuit makes sense considering the fact that Pennsylvania Governor Tom Wolf did provide a medical exemption when introducing the fact mask policy on July 1st. Should the shoppers win, they will receive an injunction that requires Giant Eagle to waive its policy for those who cannot wear face masks due to certain medical conditions. 
Not only that, but the lawsuit revealed that Giant Eagle's policy violates the Americans with Disabilities Act. 
According to a spokesperson for the company, there are no merits in the lawsuit since Giant Eagle offers alternatives for shoppers who cannot wear masks for medical conditions, including asking staff members to shop for them, a delivery service, and curbside pickup. When asked for comment, the attorneys from both sides of the lawsuits didn't respond. 
According to medical experts, there are valid psychiatric and medical reasons that would exclude someone from wearing a mask. However, they also claim that the open-ended recommendations of certain public health officials might be confusing to some. 
According to the chairwoman of the Department of Environmental and Occupational Health at the University of Pittsburgh Graduate School of Public Health and director of the University of Pittsburgh Asthma Institute at UPMC Sally Wenzel, there's a percentage of the population who may not be able to safely wear masks.