As far as big releases go, February had two major players: the cyberpunk series Altered Carbon, and the surprise reveal of a new installment in the Cloverfield movie saga. But it doesn't end there:
Altered Carbon (Series)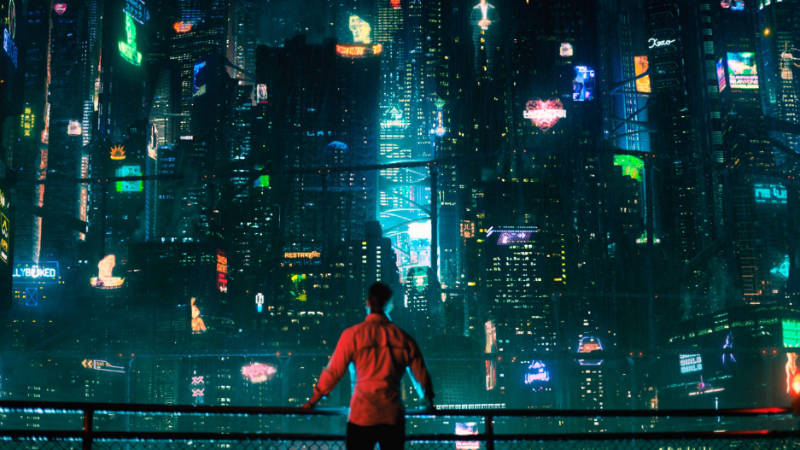 Everyone was talking about this show and for good reason. Arguably Netflix's most ambitious show to date, Altered Carbon takes inspiration from Richard K. Morgan's novel to present a cyberpunk future where death is no longer an issue, since humans can move their consciousness from one body to another — bodies being referred to now as "sleeves."
In this turbulent scenario, a lone warrior known as Takeshi Kovacs awakes after 250 years of "death", inside a body he's unfamiliar with. He quickly learns his saviour just so happens to be the wealthiest man on Earth, who not-so-kindly asks him to solve a murder mystery in exchange for extravagant rewards.
VERDICT: Unmissable — Altered Carbon is already one of the best shows you'll see this year. The cyberpunk atmosphere is reminiscent of Blade Runner, but the phenomenal world-building, great acting, consistently good writing, and blockbuster-worthy production design set a new standard for Netflix shows. Check it out, if you haven't already.
---
The Cloverfield Paradox (Movie)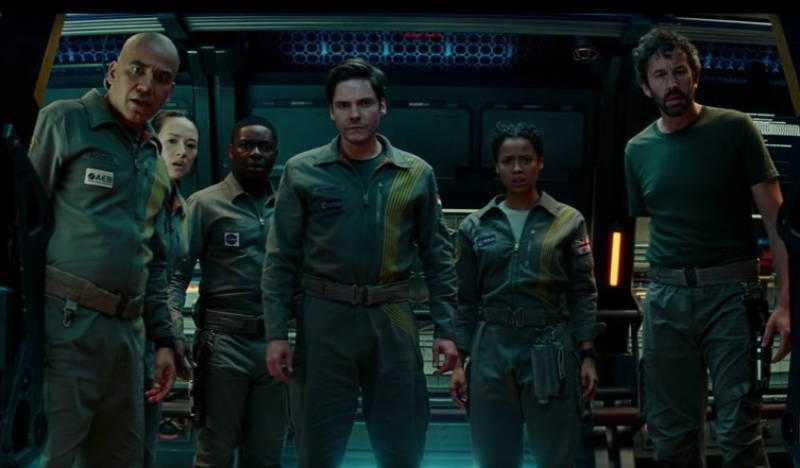 Like it's predecessor, The Cloverfield Paradox was made in secrecy. Only during this year's Super Bowl the very first trailer was revealed, with the movie already becoming available on Netflix that very day.
The marketing stunt was brilliant, and the deal itself (made by Netflix) is something we can expect to see more of in the future. During production, the film's budget skyrocketed to about $40 million, and the studio felt it would flunk in theatres. A deal was made with Netflix, who purchased the movie for $50 million — the studio made instant profit, and Netflix got an exclusive new treat for its catalogue.
VERDICT: Critic and public reception has been mixed, and for good reason — it's no secret the script for this sci-fi thriller originally had nothing to do with the Cloverfield series, and it was later adapted to fit in. The film is all over the place and the paradox plot is confusing rather than smart, but the cast and decent production could work for a night of throwaway entertainment… but if in doubt, opt for 2016's 10 Cloverfield Lane, a much superior thriller on a smaller budget.
---
My Next Guest Needs No Introduction (Series)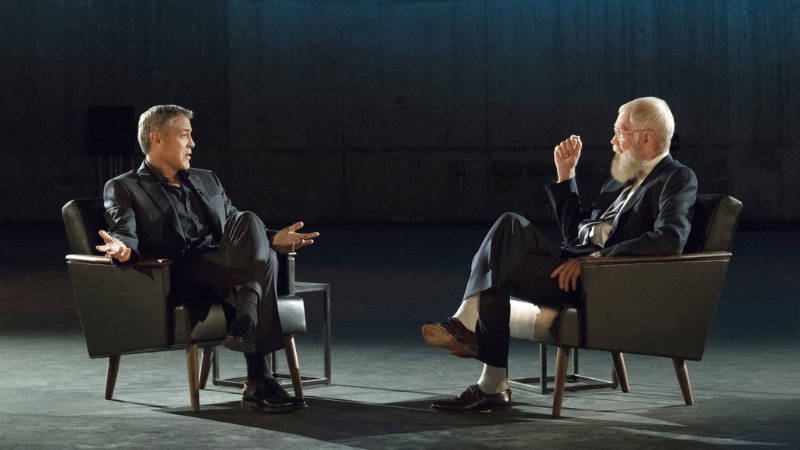 The new show with legendary talk-show host David Letterman features hour-long interviews, quite different from the television format. The first episode, featuring Barack Obama, was released last month, and today (February 9th) the new episode featuring George Clooney is ready to stream.
If you like what you see, stay tuned for the following episodes of this season, that will feature: Malala Yousafzai, Jay-Z, Tina Fey, and Howard Stern.
VERDICT: Letterman is a remarkable host, but for this new format, the guests are the ones who shine most. With more time to develop thoughts and become somewhat intimate with his guests, Letterman doesn't bet on humor as often as we're used to, but that makes the now hour-long interview flow more naturally, and thus, become more enjoyable to watch.
---
Queer Eye (Series)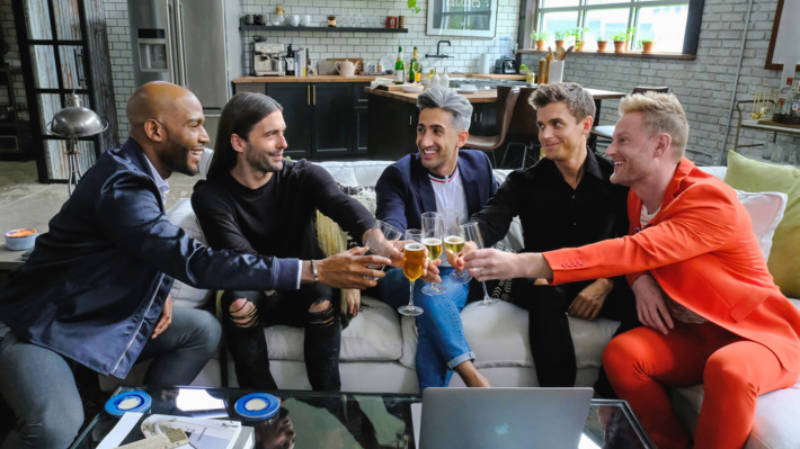 Netflix's reboot of the reality show previously known as "Queer Eye For The Straight Guy" has been considered "fascinating". For those who are unaware of the show's premise, it's about a group of five gay men who provide advice to straight men on fashion, grooming, design, food, and more.
The critical acclaim has been outstanding, so even if you didn't watch the original show, it's worth giving it a chance to surprise you.
VERDICT: As someone who had never seen the original show (never watched much television), never cared much for reality shows, and had no idea what I was getting myself into… I can say Queer Eye was a very pleasant surprise. It's a feel-good show that knows where to take its comedy and make the most out of an inspired cast of hosts. And despite its silly name, sexuality mostly takes a back-seat to heart-warming moments of friendship, decency, honesty, and acceptance — of others, and of self.
---
Everything Sucks! (Series)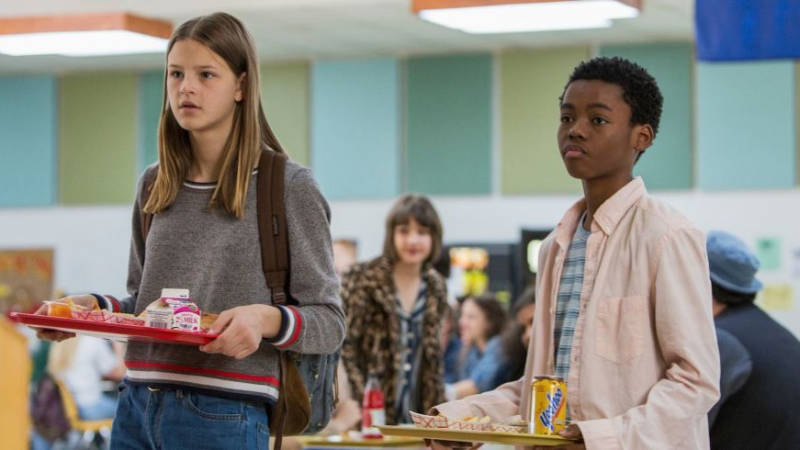 This soon to be released coming-of-age series revolves around a cast of teenagers set in the first year of school in the '90s. Everything Sucks! will be available for streaming on February 16.
EXPECTATION: The trailer gives an idea of what to expect: set mostly to the sound of The Cranberries' '90s hit Linger, we have intertwining stories of sexual awakening, self-doubt, confusion, and stupid teenage stuff. We've all been there, and it does a good job making the whole thing feel nostalgic before we even see it. And that 90's internet joke in the end is a little on-the-nose, but so adorable.
---
Mute (Movie)
Duncan Jones, also known as David Bowie's son, is the mind behind this upcoming sci-fi thriller starring Alexander Skarsgard and Paul Rudd.
Jones says the movie is highly inspired by Blade Runner, and despite being in development hell for a while (over ten years to get it off the ground), it's officially coming to Netflix on February 23.
EXPECTATION: As a fan of Duncan's work until now (even the World of Warcraft movie, to a certain extent), and a huge fan of cyberpunk sci-fi, AND someone who has been hearing about this project for a long time… I literally can't wait for this to come out.
---
The Ritual (Movie)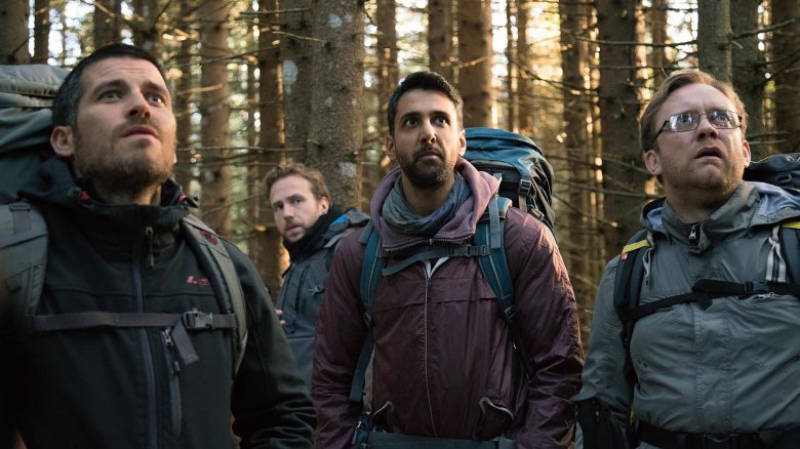 Referred to as a "Blair Witch that doesn't hold back", The Ritual bets on the most reused plot of every horror movie ever but it promises good scares. Four friends with a more or less stable relationship take a hiking trip to a Sweden forest, and… well, you know. Stuff happens. Available since today, February 9.
EXPECTATION: The overused cliché "group of whatever goes to the woods and supernatural things happen" is very discouraging, but I'm willing to give it a fair chance. The Swedish landscape sure seems like a decent setting for a horror flick. We'll see.
---
Irreplaceable You (Movie)
A safe bet for Valentine's Day this year, this emotive rom-com wants to hit on your heart strings starting from the synopsis: when Abbie is diagnosed with terminal cancer, she starts an adventure to find new love for her childhood sweetie and fiancé, Sam.
EXPECTATION: Having a serious illness depicted in a lighthearted manner is not new, but it can certainly work when done well. Rom-coms are weird — I'm sure that, like me, you can already predict an outline for the entire movie before seeing it, and let's face it, we're probably right. But there's nothing wrong with that, because it might actually be good. Let's give it a shot, eh?
---
Other noteworthy mentions coming to Netflix this month
American Pie
Atomic Puppet | Season 1 (Netflix Original)
Coach Snoop | Season 1 (Netflix Original)
Forgotten (Netflix Original)
Fred Armisen: Standup For Drummers
GoodFellas
Greenhouse Academy | Season 2 (Netflix Original)
Kill Bill: Vol. 1
Kill Bill: Vol. 2
Lara Croft: Tomb Raider
Lincoln
Love Per Square Foot (Netflix Original)
Luna Petunia: Return to Amazia | Season 1 (Netflix Original)
Men in Black
On Body and Soul (Netflix Original)
Re:Mind | Season 1 (Netflix Original)
Seeing Allred (Netflix Original)
Seven Seconds | Season 1 (Netflix Original)
The Hurt Locker
The Trader (Sovdagari) (Netflix Original)
Ugly Delicious | Season 1 (Netflix Original)
When We First Met (Netflix Original)
Are there any other Netflix releases you're excited for? Let us know in the comments below and share this post with your binge-watching friends!
---
Follow us on Facebook to stay up-to-date on the world!
Keep on reading
McDonald's French Fries May Cure Baldness
18-Year-Olds Are Not Adults: Experts Say Adolescence Should Last Longer
China Builds Massive Floating Solar Farm That Could be the End of Fossil Fuels
Amazon's Automated Grocery Store Has No Cashiers, No Registers, and No Lines